These 3 Zodiac Signs Have The Best Business Skills
They have all of the qualities needed to thrive in the boardroom.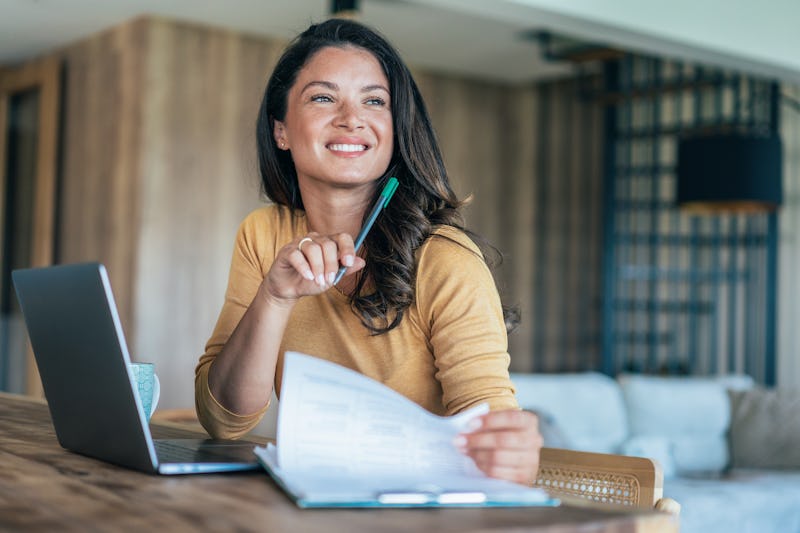 filadendron/E+/Getty Images
When you picture a powerful businessperson, what qualities do you imagine they have? Maybe you think of someone with a no-nonsense personality or perhaps you envision someone who knows how to sweet-talk their way into closing a deal.
Believe it or not, though, you don't need to have the same cutthroat, dog-eat-dog mentality seen in film and TV to have a successful career — especially if you're one of the three zodiac signs with the best business skills.
According to Doug Zarkin, marketing expert and author of Moving Your Brand Out of the Friend Zone, passion, purpose, and celebrating progress are three of the most crucial traits when it comes to business — following your curiosities, taking actions that may go unrecognized, and being a good listener are all pluses too.
Though these qualities can be adopted by anyone over time, three astrological signs are more likely to be born with the business skills Zarkin mentioned than any other members of the zodiac. So if you've always had an innate knack for doing deals and expanding your network, you can thank your birth chart for shaping you into the businessperson you are today — if you're one of these three placements, that is.
Source:
Doug Zarkin, marketing expert and author of Moving Your Brand Out of the Friend Zone