These 3 Zodiac Signs Always Give The Best Gifts
You'll want to make sure they're at your birthday party.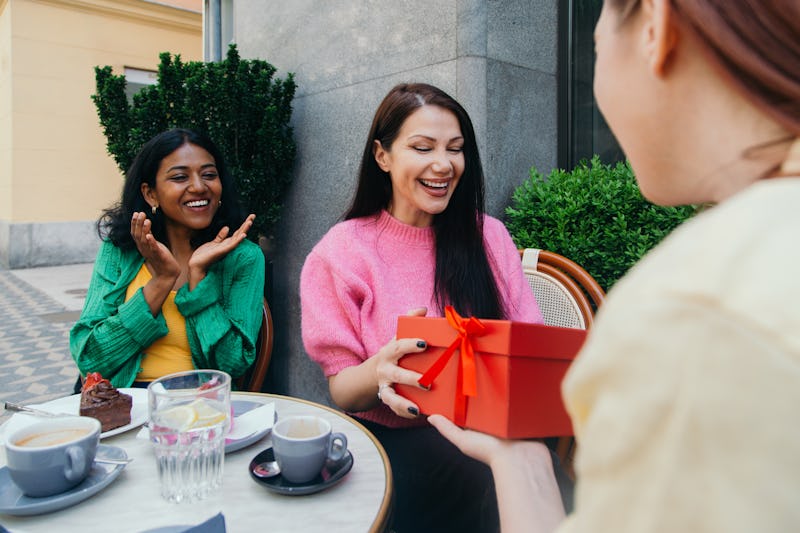 Anastasia Babenko/Moment/Getty Images
We all have our own special talents. Some people can host a party like it's nothing, or prepare the meanest pasta dish you've ever tasted. Then you have the folks who have a divine talent that can only be explained as a blessing from the universe. It's not singing, dancing, or anything else that Beyoncé can do — it's gift-giving. People who give the best gifts always know exactly what you want, even when you don't, and never miss an opportunity to show their loved ones how much they care. They make it seem like it's a skill that can't be taught, and because they likely got this quality from the zodiac sign, it just might be.
It may seem silly to call a simple gesture like giving gifts a talent, but if you knew just how much time the gift-givers in your life have spent agonizing over planning and executing your presents, you'd never forget to write a thank you note ever again. But even if their work does go unnoticed sometimes, that doesn't deter them from putting in the effort. That's because, while the signs each have their own qualities that make them such skilled gift-givers, they all share the same love of preparing and sourcing the perfect present.