These 4 Zodiac Signs Keep Their Homes The Cleanest, An Astrologer Says
Tidying up doesn't even feel like a chore to them.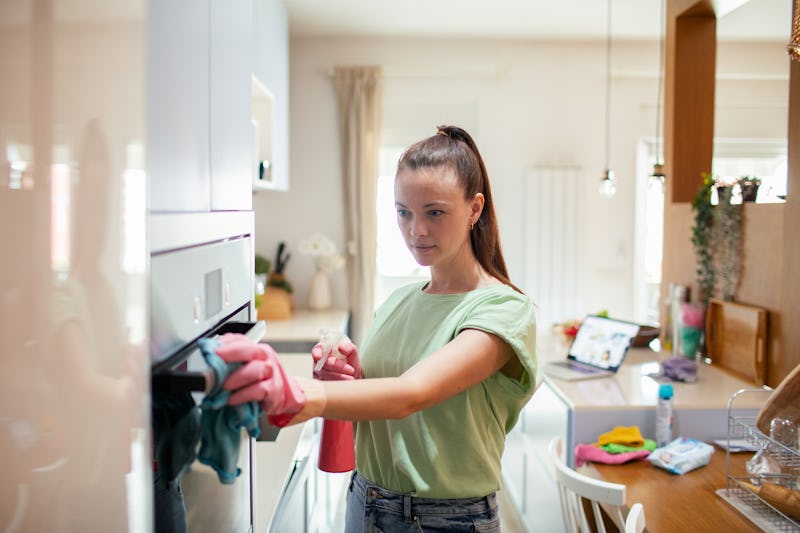 vorDa/E+/Getty Images
The struggle to maintain a clean home is real. As soon as you think you're done cleaning, suddenly there's another dish, carpet, or counter that needs to be taken care of, and before you know it, it feels like you're cleaning the whole house all over again. For some people, keeping the house clean isn't a chore, it's a talent — and it could be all thanks to their zodiac sign.
From understanding sleep schedules to picking the perfect pizza topping, our zodiac sign can tell us a lot about ourselves. It should come as no surprise, then, that the way we maintain our homes is a reflection of our sign, too. Keeping your home squeaky clean requires a lot of hard work and discipline, so if you're able to stick to a regimented cleaning routine without any pep talks or procrastination, there's a good chance you got that trait from your zodiac sign. Astrologer Catherine Gerdes shares which signs are likely to have the cleanest homes based on their personalities, but if your zodiac isn't on this list, don't feel bad — it just wasn't written in the stars for you.
Source:
Catherine Gerdes, astrologer