These 3 Zodiac Signs Love Waking Up Early
They're masters at getting up with their alarms.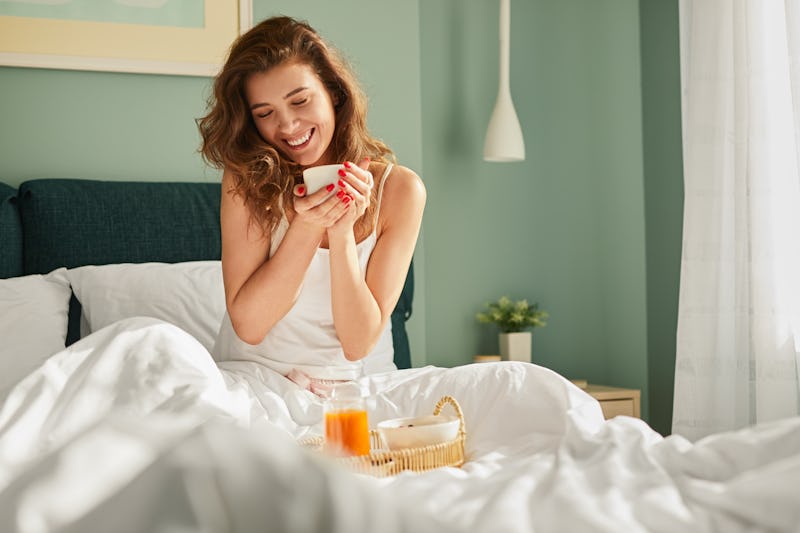 Shutterstock
Everyone knows being an early riser takes a lot of discipline. Going to bed early the night before, fighting the urge to stay in bed until the sun comes up — it can be a struggle. That being said, I wouldn't write off being a morning person just yet if I were you. According to astrologer Catherine Gerdes, there are some zodiac signs that are more likely to be early birds than others, so if your sun is in one of these three signs, you might be more capable of waking up early than you might have thought.
Not to sound like that person, but waking up early can be pretty great. Sure, you might start to regret your decision as soon as your alarm goes off, but being a morning person does have its perks, too. You can get a bike ride in before the sidewalks fill up with dog walkers and strollers, beat your roommates to the shower, or even make a full-on feast for breakfast. If your bestie has been trying to get you to join their early morning run for months, there's a chance they're one of the three zodiac signs most likely to wake up early. According to Gerdes, these signs not only have discipline, but they have energy and ambition, too, which makes them eager to get their day started as soon as possible.
Source:
Catherine Gerdes, astrologer