How You Should Decorate Your Home, Based On Your Zodiac Sign
Are you into tons of textures or more minimal looks? It might be written in the stars.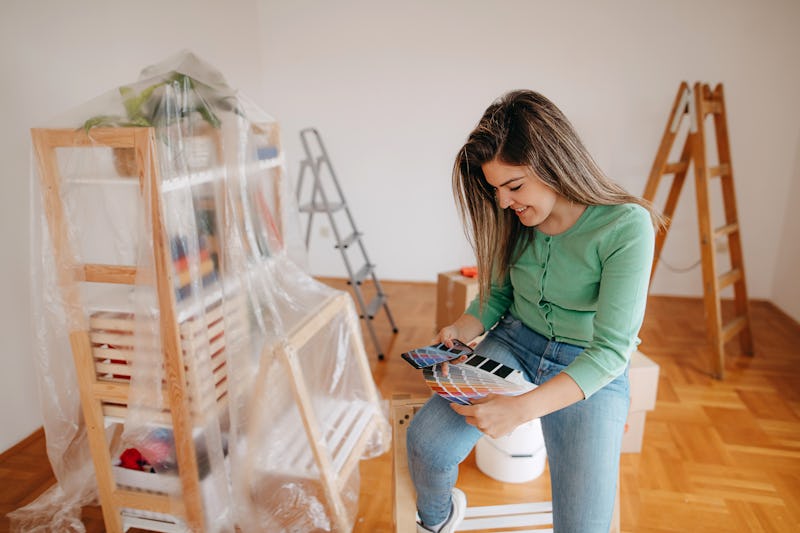 PhotoAttractive/E+/Getty Images
How would you describe your interior design style? Are you more drawn to the clean lines and neutral color palette of a modern home, or does your space have the personality of a rom-com main character? Perhaps you prefer to keep things cozy all year long, or maybe you've designed your space to look like a palace with luxurious decor and vintage Victorian pieces. Whatever your vibe may be, your aesthetic is an extension of who you are. But interior design isn't just a form of expression — according to an expert, your decor style may be tied to the stars. So if there's an interior design style you've always felt spiritually connected to, this may be why.
If you have an outgoing, energetic disposition, you'll probably be drawn to the eye-catching, over-the-top appeal of a maximalist home. If you're more reserved, then you'll likely feel at home in a comfy, cozy apartment that feels straight out of a movie. HomeGoods Style Expert Stephanie Watkins shares which home decor aesthetics best represent each sign based on their characteristics and preferences, so the next time you're in the mood to give your home a total makeover, you can model your new design style around this list.
Source:
Stephanie Watkins, HomeGoods Style Expert