3 Zodiac Signs Who You Can Trust With Your Deepest, Darkest Secrets
They'll take it to the grave.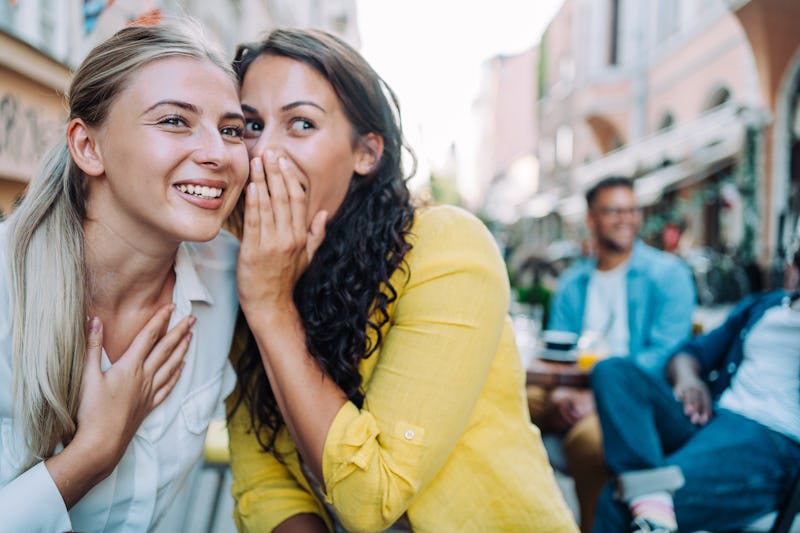 VioletaStoimenova/E+/Getty Images
Everyone has that one friend that they run to with the latest updates about their situationships, even when they want to keep things on the DL. Or a family member who knows all about their late-night antics that their moms definitely wouldn't approve of. It's not easy keeping someone else's secrets, but certain people will simply never tell a soul. Much like how there are zodiac signs who love to gossip, there are also signs who you can trust to keep your darkest secrets under lock and key — so if this sounds like your favorite confidante, you might want to check their birth chart.
If you're struggling to find someone to confide in, you might be spending time with the wrong members of the zodiac. According to astrologer Brandy Lee (aka @brandynlee1 on TikTok), some zodiac signs may be more inclined to keep your secrets than others, and it's all thanks to their loyal, trustworthy, and dependable personalities. Of course, you shouldn't choose your friendships solely based on someone's sign, but in this case, it's not a bad thing to consider when meeting someone new, either.
Here are the three zodiac signs most likely to keep your secret no matter what, according to the astrology expert.
Source:
Brandyn Lee, astrologer and TikTok creator