These 3 Zodiac Signs Are Most Likely To Believe In Astrology
They're the friend that lets you know when Mercury retrograde is on its way.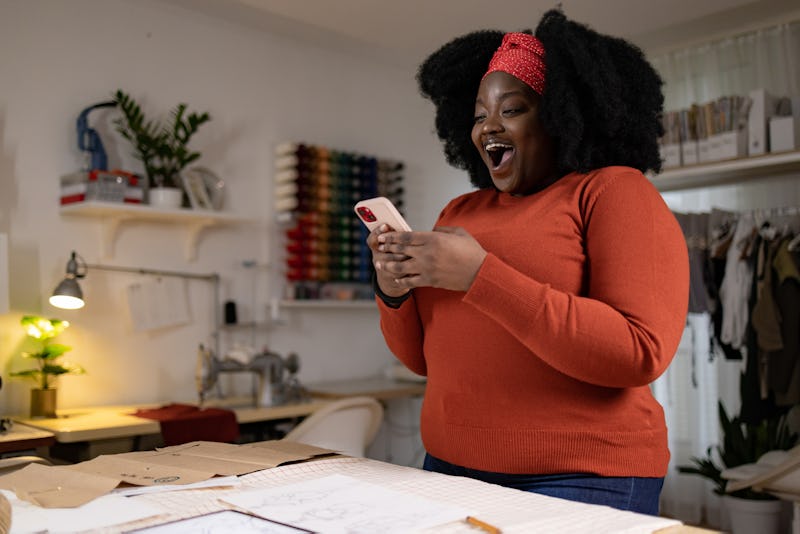 Ivan Pantic/E+/Getty Images
There are two types of people in the world: those who believe in astrology and those who don't. The former tend to freak out whenever Mercury retrograde begins, or at least blame the phenomenon for everything that goes wrong in their life during that three-week period. They have an entire folder on their phone with Co-Star, Pattern, and other astrology apps they check on the regular. They could probably even guess your zodiac sign after talking to you for half an hour. While some people see astrology and daily horoscopes as a "for entertainment purposes only" sort of thing, others see the value of knowing your birth chart inside out. If you've ever wondered why some people take astrology so seriously, their zodiac sign could be the reason.
Your birth date can reveal a lot about your personality, from how hard-working you are to how likely you are to be an influencer, due to factors such as your sun sign's element, modality, and ruling planet. When you're looking to see which zodiac signs are most likely to believe in astrology, their ruling planet can be very influential.
For instance, Neptune rules over the spiritual realm, which includes anything seen as otherworldly like astrology. Naturally, the sign it rules over (Pisces), would have an easier time seeing the legitimacy of astrology. On the other hand, there's Saturn, which is a very serious planet that's all about rules, restrictions, and solid foundations. Saturn rules over earthy Capricorn, who sees all failures and successes as results of actions they've made themselves. They're least likely to believe they're having a bad week because planets are moving in certain ways.
While there are, of course, other factors that can contribute to whether someone believes in astrology or not, their sun sign can be very telling. With that, here are the three signs most likely to believe in astrology.