The 4 Zodiac Signs Most Likely To Chase You, According To An Astrologer
They're determined to get what they want.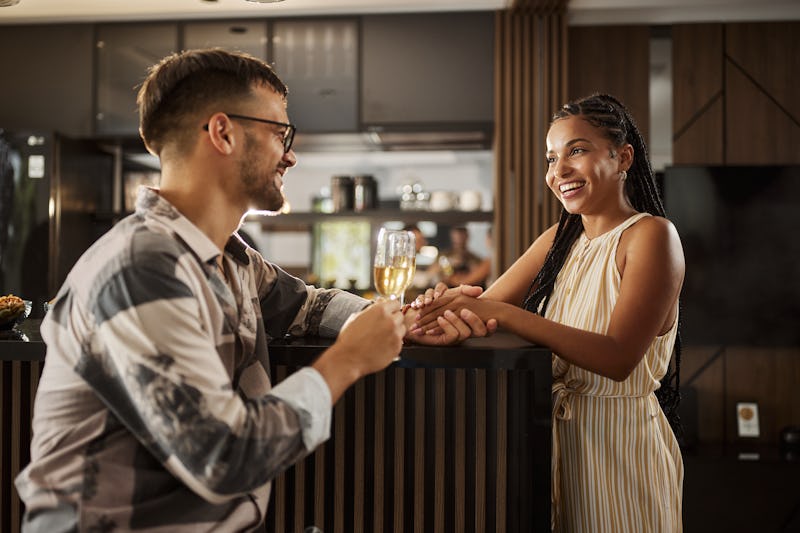 skynesher/E+/Getty Images
When it comes to dating, there are those who like to hang back and let things unfold naturally, and then there are those who love the chase. The latter tend to go the extra mile to win the affection of the person they're interested in. They aren't afraid to ask you out every weekend or go out of their way to do something special for you. You're never stuck wondering where you stand with them because they make their intentions obvious. If you're someone who finds it romantic to be chased, there are three zodiac signs most likely to do it.
A person's sun sign, which is determined by their birth date, can tell you a lot about how they are in relationships. For instance, it can tell you how romantic they are or how likely they are to cheat and hide it. Their zodiac sign can also reveal how much effort they would put towards pursuing you.
As Stina Garbis, professional astrologer and psychic, tells Bustle, water signs and fire signs, in particular, tend to do a lot of chasing. "Water signs are very emotional and have a hard time letting things go," she says. Fire signs, on the other hand, are known for being aggressive, action-oriented, and loving a challenge. Although they may not form as strong of an attachment to their person of interest as water signs do, fire signs go after the thing they want at the moment and will have no problem pursuing.
With that, here are the zodiac signs most likely to chase you, according to Garbis.
Source:
Stina Garbis, professional astrologer and psychic