These 3 Zodiac Signs Are Total Night Owls, An Astrologer Says
Their FOMO makes them skip out on sleep.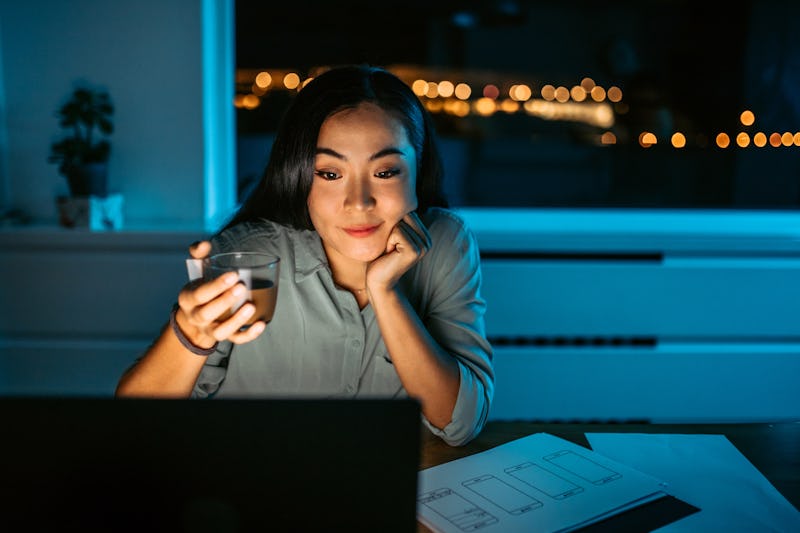 hobo_018/E+/Getty Images
We've all had those nights where watching one episode of your favorite show turns into a late-night marathon sesh or a quick scroll through TikTok becomes a deep dive into all of the weirdest trends circulating on #FoodTok. For some people, these habits have become a part of their nighttime routines, staying up until the early hours of the morning just because. It might seem like an easy habit to shake, but according to astrologer Catherine Gerdes, being a night owl is a crucial part of these three zodiac signs' personalities.
Our zodiac sign can tell us so much about ourselves. Just like how there are signs who are known for being early birds, there are signs that are more likely to be night owls, too. There are also signs that may have trouble sleeping more than others, and signs that love sleep so much they can't wait until their next REM cycle. If your sleep schedule isn't as consistent as you'd like it to be, now you can blame your untimely bursts of energy on your zodiac — if you're one of these three signs, that is.
Source:
Catherine Gerdes, astrologer