These 4 Zodiac Signs Make Great Reality TV Villains
They're the characters you love to hate and hate to love.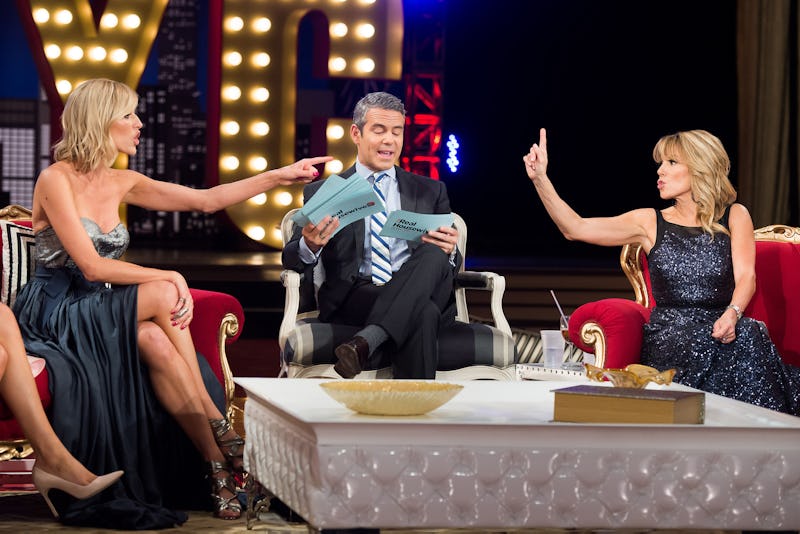 Bravo/NBCUniversal/Getty Images
There's nothing like marathoning your favorite reality TV show after a long day. Whether you enjoy watching competitors battle for the cash prize, lucky contestants find the love of their lives, or wealthy women scream over one another, every reality TV format has its own set of heroes and villains. Unsurprisingly, there are four zodiac signs that make for the best reality TV villains, so when one of these star signs gets added to the cast, you know you're in for a real treat.
When it comes to reality TV, we love having someone to root for — but we love having someone to hate even more. Thankfully for us viewers, the villains with these zodiac placements know a thing or two about making great television. From vindictive retaliation techniques to manipulative mannerisms, these signs are not only capable of turning a quiet group dinner into a full-blown fight but also love watching the chaos they've created unfold before their very eyes. Some of these signs won't hesitate to betray their allies, either, and their competitive spirits give them a take-no-prisoners attitude that not many people can handle. So if you've ever sympathized with the villain on your favorite reality show, perhaps you're one of these zodiac signs, too.