The 3 Zodiac Signs With Main Character Energy, According To An Astrologer
They have all of the best stories to tell.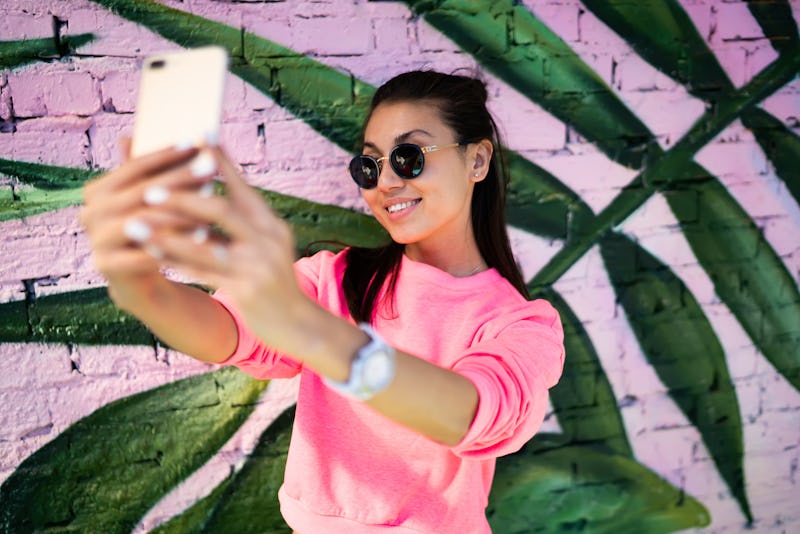 Shutterstock
For the most part, everyone is the main character in their own life. However, some people have the type of energy that puts themselves in the spotlight and makes everyone around them feel like supporting players. These are people who have what's called "Main Character Energy," and according to an astrologer, your zodiac sign can influence how likely it is for you to have this trait.
As astrologer Theresa Reed tells Bustle, those with Main Character Energy tend to assume the world revolves around their story. "Like Gloria Swanson in Sunset Blvd., you operate as if all cameras are on you all the time," Reed says. "This doesn't necessarily mean you're a narcissist, although that term could be applied to some folks who have 'Main Character Energy.' On a less negative note, you are deeply aware of your place in the world and want to narrate your story as it unfolds."
When you look into the 12 signs to see who's most likely to exude Main Character Energy, you want to consider the element of each sign which is the foundation of a sign's personality. Out of all the signs in the zodiac, you'll likely find Main Character Energy in fire signs.
"In my opinion, fire signs command attention," Reed says. "Even if they are not seeking it, it finds them. Because they tend to follow their passions, they live exciting lives. So it's no surprise when they assume it's 'all about them.' In many cases, it is."
With that said, here are the three zodiac signs with Main Character Energy.
Source
Theresa Reed, astrologer