Apps That All Job Seekers Should Download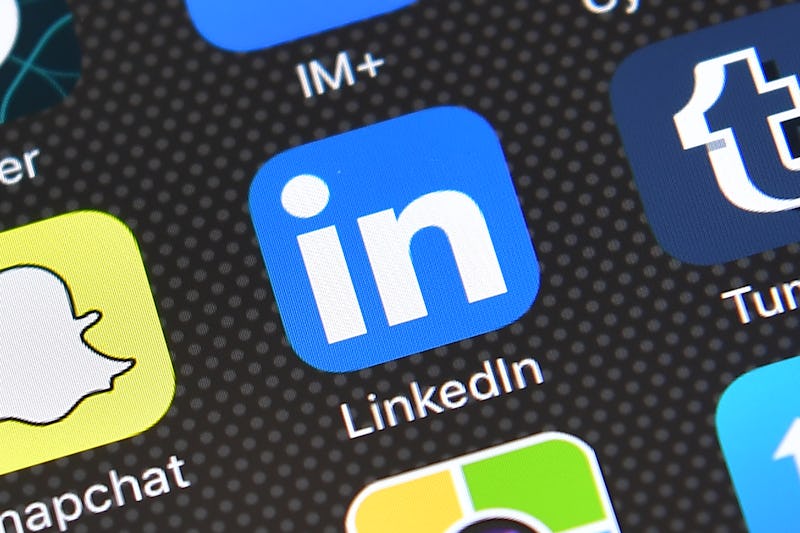 Carl Court/Getty Images News/Getty Images
Between extensive resume editing, tedious applications, and actual interviews, job-hunting can often feel like a full-time job in itself. But it doesn't have to be all bad. Thanks to smartphones and new technologies, there are now several awesome apps that make the entire job-seeking process a little less painful.
Job search apps offer a wide range of useful features that help applicants land not just a new gig, but the right new gig. From refining your search, tailoring your resume and cover letter, and even prepping you for your upcoming interview, these apps will help guide you through every step of the way from beginning to end.
Keeping your job hunt confined to desktops and newspapers could make you waste valuable time and miss important opportunities. These 11 practical apps will not only help you stay up to date on the latest career listings, they'll also help you make new contacts, connect with recruiters and stay on top of the entire job search process, even while on the go.
So what are you waiting for? Make your job hunt easier by downloading some of these apps and getting to work. With some diligence and persistence, you'll find yourself signing an offer letter for a new position before you know it.
If you already use CareerBuilder.com as a search engine for jobs, you'll like this free, user-friendly app. Just like the website, the app gives users instant access to search (and eventually apply) to almost two million job postings at a time.
In addition to helping job seekers find full-time jobs, the free, top-ranked search engine also helps users search for part-time, hourly positions throughout the U.S. Aside from giving you immediate access to its huge database of jobs, the app allows you to search for local openings (with the options to filter by schedule and type of job) and get daily job matches sent directly to your phone. You can also allow employers to get to know you, by adding a personality quiz to your profile.
Online networking site LinkedIn also has a free app for job hunters, LinkedIn Job Search. The app provides customizable search, job alerts, and information for various companies that will allow you to make the right connections. It also has an "Easy Apply" feature that helps users fill out an application quickly, increasing their chances of becoming one of the earliest contenders for the position.
If you like Tinder's swipe left/swipe right model, Switch is the perfect job searching app for you. Users can browse postings by swiping right if interested and left to skip. Meanwhile, hiring managers are swiping on potential candidates at the same time. If you and the hiring manager both show mutual interest, you can then chat over the app's messaging feature to swap details and hopefully hammer out next steps.
Glassdoor is a simple free job search app which features hundreds of job postings. You can save the positions that interest you so that they'll be ready to apply for on your desktop later. You can also read reviews and salary reports, in order to get a taste of past and current employees' experience at the company.
If you'd rather apply to a job as soon as you see it and not wait to get home to your laptop, use this free app. Simply upload your resume or import it straight from LinkedIn. Then, pick from millions of jobs from a variety of top job boards anytime or create alerts to receive daily emails with postings that could be a match for you.
This free app allows you to create a professional-looking résumé right from your phone. The app stores and formats your information, so you don't have to worry about the layout. It also automatically converts it into a PDF. Once your résumé is done, all you have to do is store it, so it'll be there for you to apply to any job at anytime.
Like the website, this free app lets users search for jobs and filter the results based on industry, location, desired salary, and more. The Indeed app aggregates listings from thousands of sources, including other online job boards, company career pages, and newspaper classifieds. Users can set up email alerts to be notified when new jobs appear in a specific category. When you find a job you like, save it so you can apply later, or attach your résumé to your account so you can apply in-app.
The free app helps you prepare for your big upcoming interview with flash cards of dozens of tough job interview questions. Try your hand at each question and then flip it for more suggestions how to best answer, as well as details you should provide. If you're having trouble with certain tougher questions, save them into a separate deck to practice again later.
You probably already monster.com to stay up to date on free job postings, so why not use the the company's free app as well? It's like having your account directly in your pocket, so that you can save or apply to any relevant listings right when they're posted.
If you're tired of going through listings only to find that the one job you're actually interested is expired or outdated, try LinkUp. The app weeds out scam listings and old postings to ensure that you're only checking out the latest jobs from real companies. You can search through opportunities on company websites and then either save specific listings, revisit your search history or apply directly on your phone.