11 Books Anyone Who Loved 'The Last Jedi' Needs To Read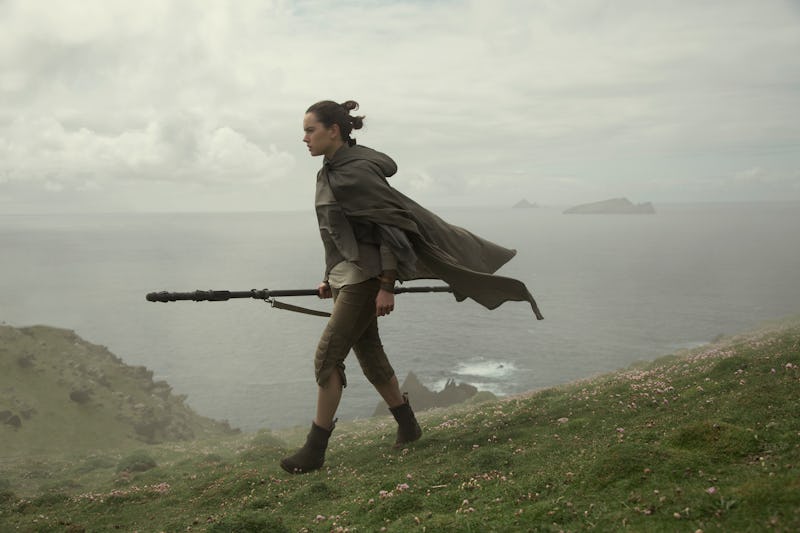 Walt Disney Studios./Lucasfilm Ltd.
A long time ago in a galaxy far, far away, George Lucas came up with the idea for Star Wars, an epic space opera film trilogy that has grown into a sweeping multi-media franchise that includes movies, television, comics, book, and so much more. Forty years after the original film's release, the series is still wildly popular, and luckily for fans, there are plenty of books to read if you loved The Last Jedi, the most recent movie installment, and just can't get enough of the special kind of high-flying galactic adventure Star Wars delivers.
It has been four decades since the original Star Wars movie hit theaters, and in that time, the series has grown from a nerdy kid's dream come true into a multi-billion dollar franchise that draws fans of all ages, genders, and ethnicities. The series' most recent film addition, The Last Jedi, has been so popular in its first week in theaters that it has already made $500 million at the box office and shows little signs of slowing down.
The high-action space offer has something in it for every viewer, sci-fi fan or not. Throughout the Star Wars series, the is of course high-flying action and plenty of adventure, but there is also nail-biting will-they-won't-they romances, dark family secrets, evil corrupt governments, unbelievably adorable animals, hilarious machine sidekicks — the list goes on and on, but the bottom line is this: we just can't get enough of Star Wars.
If you already saw The Last Jedi and are already excited about the next installment in the Star Wars series, here are 11 books you'll love to read while you wait.