11 Feminine Things That Don't Make You Less Of A Feminist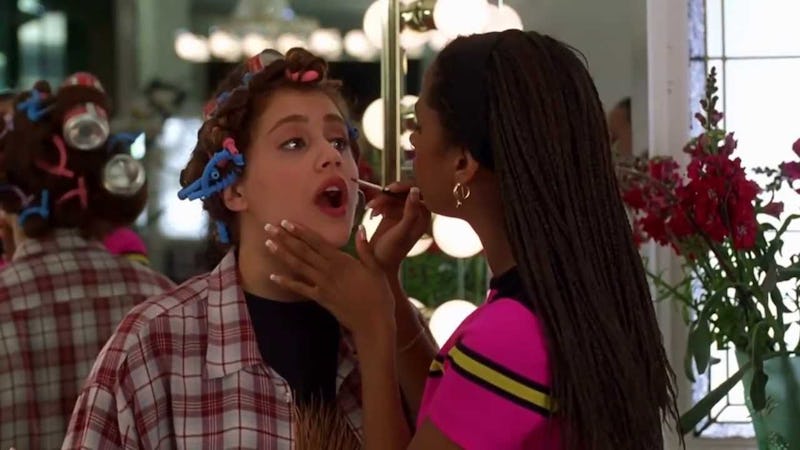 Paramount Pictures
"Can I tell you something?" my friend asked me once. We were at a bar, and after three cocktails each, were entering the period of the night where you shout slurred secrets at each other and spend a lot of time in the bathroom. She looked down at her drink, embarrassed, and I learned in, hoping for some good gossip, or a salacious sex story. Instead, she went in a different direction.
"I kind of want to be a stay-at-home-mom some day." Before I could answer, she said: "I know, I know. I should want some big career, but I just want to have kids, and a husband, and to take care of them, like my mom did." She sighed, "I'm such a bad feminist."
As far as Western society goes, there are few things more embarrassing than being a woman. If stereotypes were all we had to go on, we are basically crying, bleeding, baby ovens with no upper body strength or math skills. There are entire portions of the English language devoted to putting feminine individuals down. Feminine men are "sissies" and "wimps," feminine women are "girly girls" and "basic bitches." These phrases, usually deployed with a snort and a sneer, are a way of dismissing a person, of making them feel small, of saying: "Don't pay any attention to them, they're not worth taking seriously."
It's not just men who dismiss femininity in this way; women do too. I spent the majority of my childhood trying to be as un-feminine as possible. I wanted to be seen as tough, and cool, and respectable, and I didn't think I could do that if I was a "girly girl." As I got older, I embraced my femininity more, but it wasn't always easy. I still felt pangs of shame when I told friends I was dieting, or spent hours researching the best eye cream. My friend was ashamed to tell me that she wanted to pursue what is a traditionally feminine path. We have been trained to believe that participating in these practices makes us shallow and silly.
We can sometimes get so caught up in the performance of feminism, that we forget what feminism is — it's not how you live or how you look, it's choosing how you live and how you look. Most importantly, feminism is fighting so that everyone has the freedom to make those choices, regardless of their gender, race, sexuality, or economic situation.
Whether you're a girly girl or a tomboy, a sissy or a bro, or none of the above, doesn't make you a feminist. What makes you a feminist is taking action to dismantle a system that has told us being a woman means being less than. If you happen to do so in sky-high stilettos and a frilly dress, from the living room where you're making sure your kid doesn't eat paint, all the better.
Here are some of the things that definitely don't make you less of a feminist.