11 Gifts That Every True 'Friends' Fan Needs In Their Life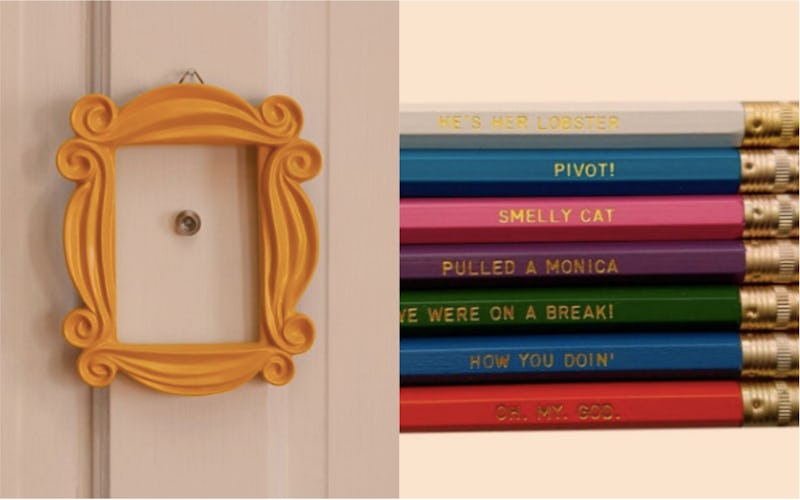 Courtesy of Urban Outfitters and Etsy
Your jobs a joke, you're broke, your love life's DOA. But in spite of all that, it's the holidays, and it's time to get your shop on, because you have the special task of finding your Friends obsessed pal a gift they would love and cherish. As you might know, there are Friends fans, and then there are Friends fanatics. Meaning that it might be a challenge to get your paws on a piece of paraphernalia they don't already own, but trust, there are a lot of unique objects out there centered on celebrating these six fictional New Yorkers.
And listen, you are not the only one who is going to be shopping for Friends items this holiday season, which is another reason you have to chop-chop on the good stuff now. Even though the sitcom has been technically off air for fifteen years, it still continues to be one of the most popular TV shows in the world. People just won't ever get enough of Chandler's one-liners and jokes about Monica being a control-freak.
Take a look below and get yourself one of these fine gifts that will undoubtedly communicate to your near and dear, "I'll be there for you," this holiday season and beyond.