11 Harry Potter Beach Accessories Every Muggle Needs This Summer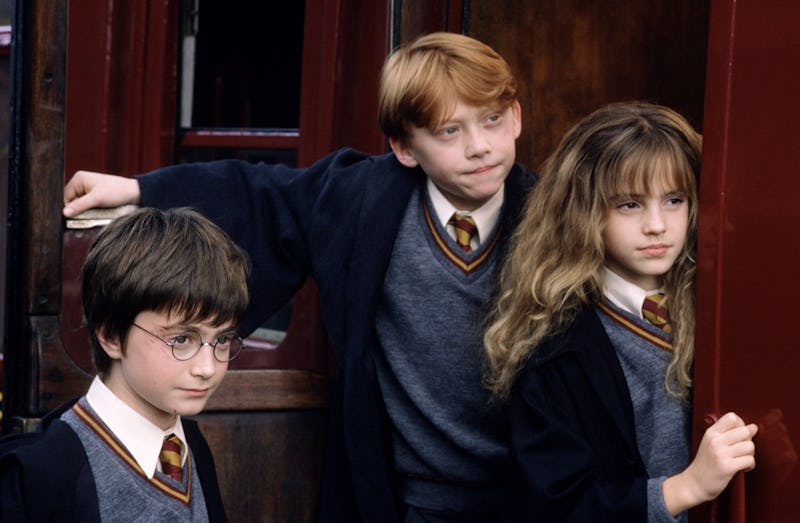 Warner Bros.
Summer may be winding down, and although there aren't any real Time-Turners to help you slow the passing of the season, there are plenty of Harry Potter beach accessories that can help make whatever time is left feel as magical as possible.
Ever since the release of Harry Potter and the Sorcerers Stone in 1998, my summers have been defined by the beloved fantasy franchise. For years, it was the season that gifted me (and Potterheads everywhere) a new book in the series, as well as an excuse to marathon-read all of the old ones. I still have vivid memories of laying on the beach, hardcover in hand, lost in a world of magic and wonder, while my siblings splashed in the water nearby, yelling at me to just "put the book down already." As if that were possible.
Now, 20 years after the publication of the first book and 11 years after the publication of the last, I still use summer to honor my obsession. July 31 is Harry Potter's birthday, after all, and what kind of fan would I be if I didn't celebrate? Every year, I try to attend at least one Harry Potter book event (of which there are many), marathon-watch the excellent film adaptations that gave us the perfect Hermione Granger, and yes, I still bring a Harry Potter book or two to the beach, because what is summer without a little dose of magic?
If you, like me, aren't over your Hogwarts obsession and never will be, then here are 13 Harry Potter-themed beach accessories every muggle needs. There may not be any new books coming out to read this summer, but that doesn't mean you can't add a little magic to your every day.