11 Reasons Why Brett Kavanaugh's Confirmation Process Is Stirring Up The Nation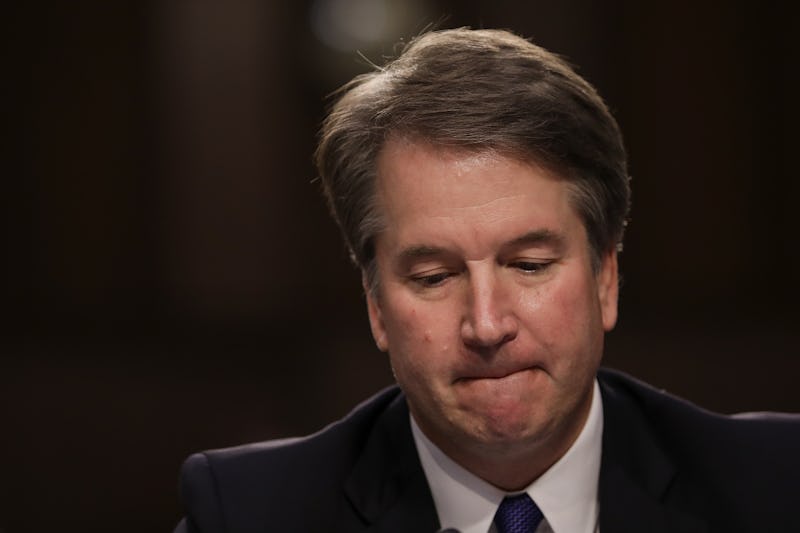 Drew Angerer/Getty Images News/Getty Images
The Senate Judiciary Committee is only one day into his confirmation process for the U.S. Supreme Court, but it's already been an absolute explosion of tempers, opinions, and arguments from senators on either side of the partisan aisle. Between protesters screaming until they were removed from the courtroom and repeated requests by Democratic senators to postpone the hearing altogether, it's clear the atmosphere was tense. When it comes down to it, there are several main reasons why people are protesting Brett Kavanaugh's confirmation process.
Kavanaugh's beliefs have alarmed those in favor of universal access to reproductive rights, increased environmental regulation, and gun control reform, to name a few issues. But the controversy surrounding his confirmation isn't just about his political beliefs. There are also a range of external factors that have made Kavanaugh's confirmation process especially heated, from its timing to the questions surrounding his professional history.
Given what a whirlwind the process has been since Trump unveiled his pick on July 9 of this year, it might be hard to figure out what the source of the chaos is. So here's a quick, comprehensive breakdown of all of the different factors that are currently contributing to the Kavanaugh resistance.