11 Super Hot, Easy-To-Use Sex Toys That Are Perfect For Trying With A New Partner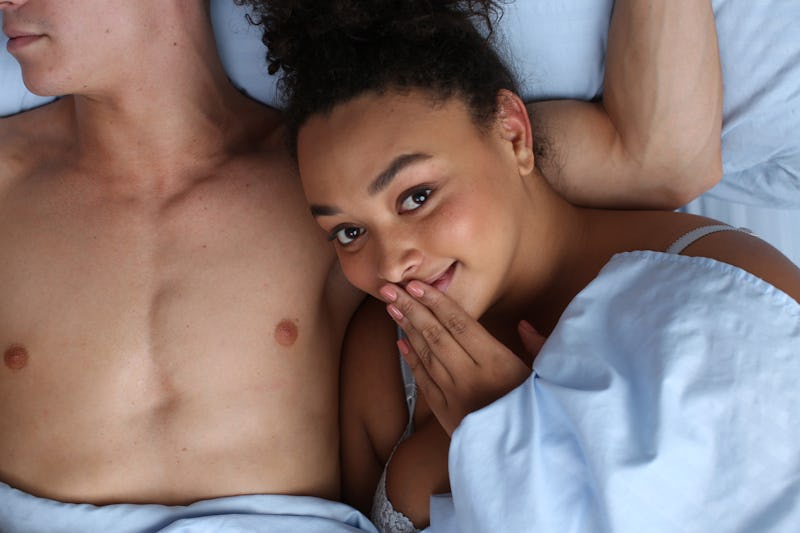 Ashley Batz/Bustle
A new partner means you get to share all kinds of exciting firsts. Your first date, your first kiss — and for some, there's nothing quite like your first time using a vibrator together. If the last one particularly interests you, there are some great sex toys for couples to try out with a new partner.
Sure, when you hear sex toys, you usually think of dildos or vibrators. And yes, there are a few of those included on the list. But if that doesn't sound like it's for you (and that's totally OK if it's not!), there are so many other types of products to explore. For instance, sometimes a really good body oil is all you need: It smells great, and it's a wonderful excuse to make somebody give you a massage. Or, maybe you'd like to try out some light bondage? There are sex toys that include blindfolds and handcuffs that are incredibly easy to use. (Plus, you can always use the blindfold as a sleeping mask for later, so it's sexy and practical.)
To celebrate your new partner, why not get a new toy? Plus, if your partner loves your sex toys as much as you do, it could be the start of something really beautiful — or just plain fun.