12 Olympians Who Have Hustles On The Side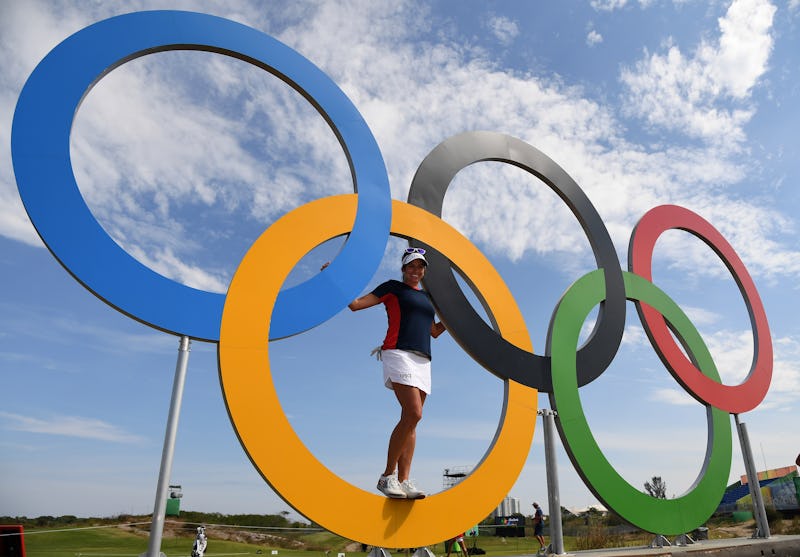 Ross Kinnaird/Getty Images Sport/Getty Images
These days, everybody has a side hustle, even your favorite athletes. Olympians are adored by people across the world, but adoration doesn't pay the bills. Even though training for the Olympic games can feel like a full-time job, it doesn't actually pay the wages of a full-time job, so many Olympians pick up part-time side hustles to support themselves when they're not training.
You may be thinking, isn't the Olympic prize money enough? Unfortunately, no. The prize for winning a gold medal is $25,000, according to CNN, but that's not a competitive rate for a winning athlete. And there can be only be one gold medal winner per event, so there are many athletes that will walk away without any prize money to show for their intense training. (If you're wondering how it works for teams of people, a United States Olympic Committee representative tells Bustle that each member of a winning team gets the full value of the medal.)
Some Olympians score endorsement deals after becoming a household name and become a celebrity in their own right. Take Gabby Douglas, for instance. She became one of the most popular stories to come out of the 2012 and 2016 Summer Olympics as a member of United States' gold medal-winning women's gymnastics team. She now has her own Barbie doll and she starred in a reality TV show called "Douglas Family Gold." But not all Olympians score endorsement deals; some of them have totally normal gigs. Here's what 12 Winter and Summer Olympians do to make a little extra cash when they're not at the Games.