12 Times Republicans Slammed A President Hillary Clinton Under FBI Investigation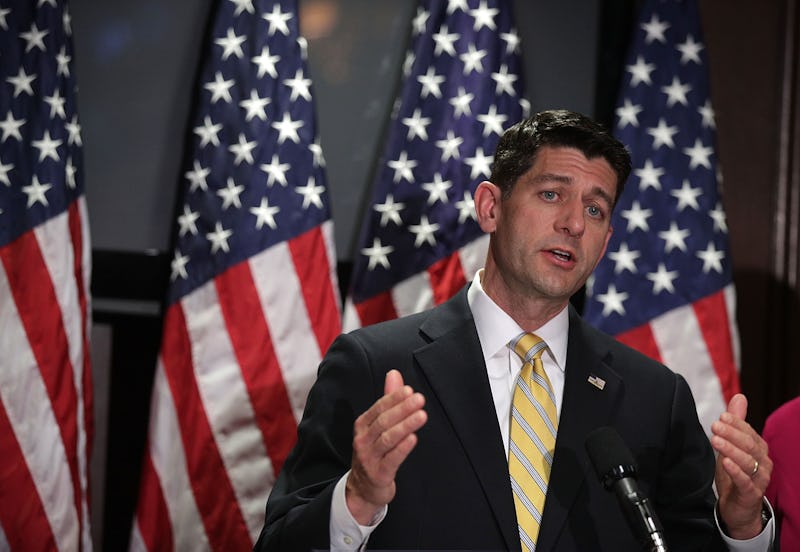 Alex Wong/Getty Images News/Getty Images
Under FBI Investigation. These days, those words are most commonly associated with the investigation into Donald Trump's campaign and the possible collusion with Russia to interfere in the 2016 election. But, of course, that wasn't always the case. Those were the three words that Republicans spent much of 2016 flinging smugly at the Democratic nominee for president, Hillary Clinton, over an FBI investigation into her use of a private email server while secretary of state. The very fact of an investigation, many Republicans claimed, made Clinton unfit for the presidency — never mind that she was never indicted. No, the mere possibility of something untoward was enough for Republicans to call for her withdrawal and even her incarceration.
Anyone who still believes that the GOP attacks about Clinton's server were motivated by a sincere concern for the American people should look at the silence on Capitol Hill now. When it became clear that the shoe was on the other foot, Republicans' moral indignation vanished.
Moreover, the thing they accused Clinton of — jeopardizing the security of classified information — is something the president has openly done since taking office. On Monday, the Washington Post reported that just last week, Trump revealed classified information collected by an ally (later revealed to be Israel) to Russian officials.
Below is a sampling of some of the many, many Republicans who expressed their "horror" and "outrage" at the prospect of having a president under FBI investigation. If these people were truly so concerned about having a president who is investigated by the FBI, maybe they should think twice about whether Trump is fit to remain in office.