Here's How To Save Your Book Club When No One Read The Book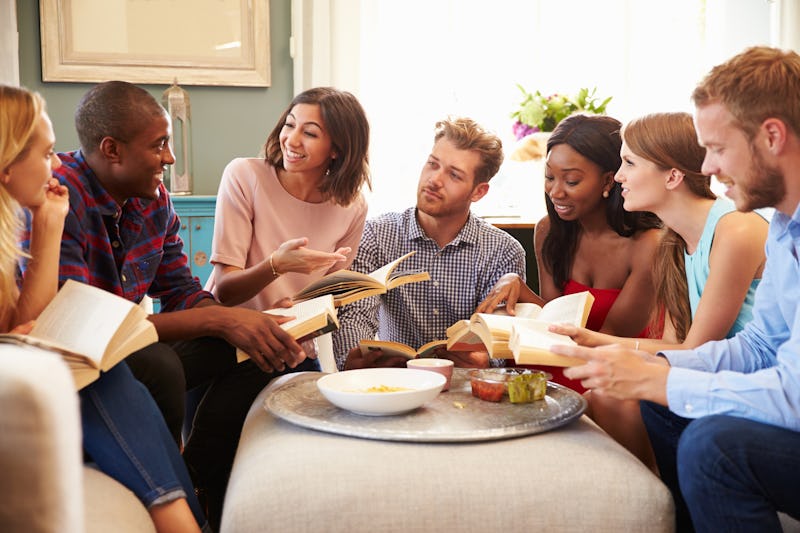 Monkey Business/Fotolia
Most readers start a book club with a fair bit of optimism. You assume that everyone will read the book, that you will finish a record-high number of books during the year, that you will have fascinating discussions with you group. But then of course, the day of the meeting arrives and you realize that the book is still sitting unopened on your nightstand. Maybe you try to rush through as much of it as you can before the meeting — or maybe you give up entirely. Then, when you arrive to your book club ready to mea culpa (or even to fake your way through the discussion) you might even learn that nobody has read the book.
But that doesn't have to be the death of your book club! You don't have to read all the books, or really any books, for your book club meeting to be fun. And I'm not just saying that book clubs are a good excuse to get together and drink wine. I'm saying that you can still have a fun and valuable literary discussion, even if nobody's read the book.
Here's the thing: it's totally okay to not finish books. You don't even have to have a good reason! I'm a frequent DNF-er, and I write about books for a living. So rather than getting hung up on the tiny detail that none of you read the book, here are some things to do in your book club meeting that will keep the discussion going strong and the literary vibes flowing.