12 Weird Things That Only Happen To Your Body When You Get Pregnant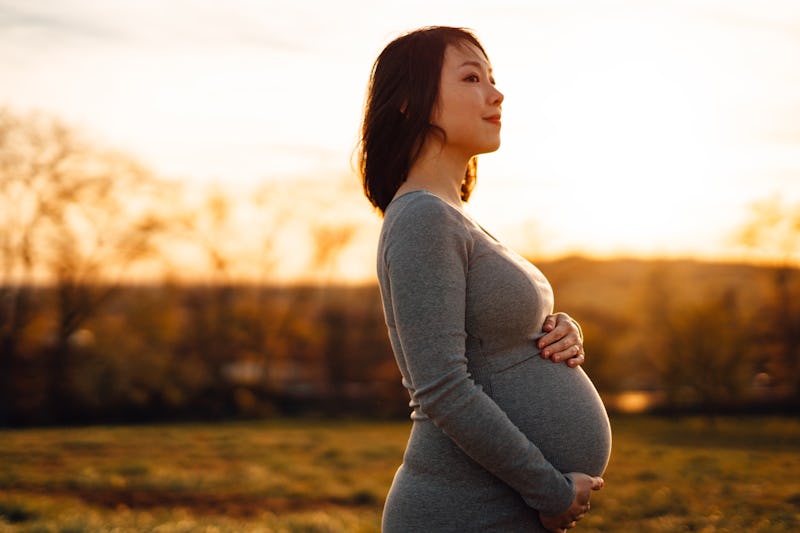 Oscar Wong/Moment/Getty Images
Whether you adore babies or think they're screaming, pooping demons whose singular purpose is to disrupt your sleep schedule, we can all can agree on one thing: Pregnancy does weird things to your body. While you're incubating a tiny human inside your uterus, a phenomenon which is mind-blowing enough in and of itself, your body has to make all sorts of accommodations for the new guest. Needless to say, these can brings about some serious changes in your body, mood, and even the way you think.
Early in the first trimester, your body starts making rapid hormonal adjustments. Estrogen and progesterone dramatically increase, while testosterone is produced in low levels. At the same time, other hormones, like oxytocin and relaxin, are produced in different amounts as well. Taken together, these changes may cause the "glow" so many people associate with pregnancy. (It doesn't hurt that everyone is telling you how great you look.) On top of the psychological effects of the new hormonal cocktail swirling around your system — mood swings are all too real — there are all kinds of physical effects. Some are great, others are not-so-great, and a few are downright weird.
If you're pregnant or expect to be in the future, prepare yourself for the following things to happen to your body. While you might not experience all of them, they're fairly common, so at least you know you're in good company.