12 Women In Politics Who Are Running For The First Time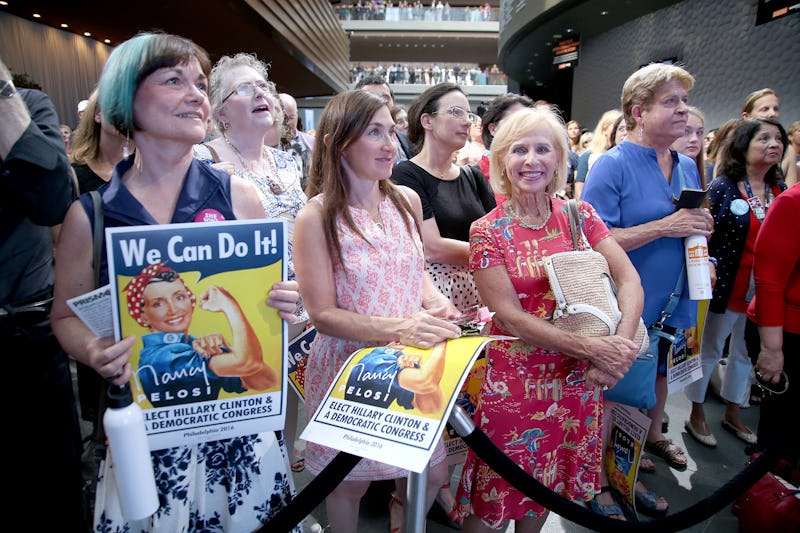 Paul Zimmerman/Getty Images Entertainment/Getty Images
After Donald Trump was declared the president-elect on Nov. 9, many American women felt discouraged by the election. After the country came so close to having its first female president, many wondered when the next opportunity for one would be. However, since Trump's inauguration, it has become clear that women are pushing harder than ever to earn the equal political representation they deserve. As of late April, EMILY's List, a group that works to train women to run for office, has reported a 1000 percent increase in the number of women running for office since the election.
Many of these women, moreover, are entering political life for the first time. These new candidates for office are part of a major resurgence in political activism that has seized the country since January. As graphic designer Alyson Leahy told CNN, the election "made me realize that everyday involvement is key, and that I couldn't afford to sit around anymore sharing Facebook posts and avoiding real work." Now, Leahy is running for a seat on Wisconsin's Marathon County Board.
Congressmen have been flooded with calls and messages from constituents about everything from health care to Cabinet nominations; marches for the rights of women, in support of science, and calling for revelation of the president's tax returns have brought millions of Americans into the streets. And more women than ever before are thinking of making a run for office.
"Protest is the new brunch," one recent sign famously declared. These protests have now blossomed into entire political campaigns, as anti-Trump voters – particularly female ones — seek to replace the elected officials at all levels of government with whom they disagree.