These Are The 13 Most Anticipated Books Coming From Indie Presses In 2018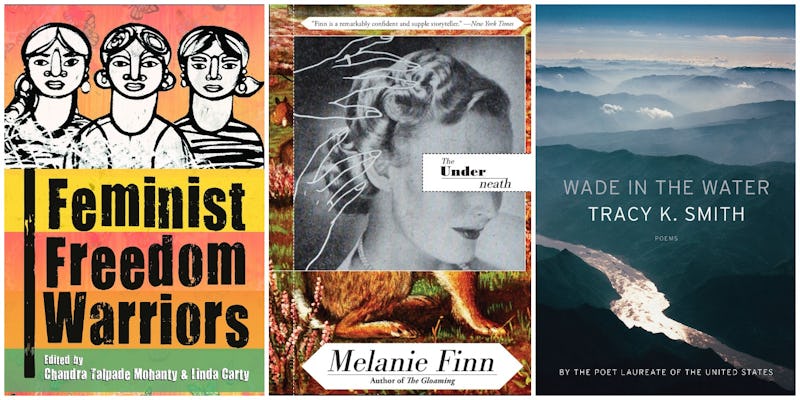 Why does independent publishing matter? What's even the difference between publishing houses at this point? Start a conversation around diversifying the publishing world, and these questions are likely to come up. If you're ready to join the debate, check out the most anticipated indie press releases of 2018. Your reading list just got, like, 14 books longer.
So, back to our original question. Why does independent publishing matter? In an era that's becoming increasingly defined by corporate takeovers of media, independent presses serve as the backbone of original thought within the publishing world.
What's even the difference between publishing houses at this point? Indie presses are not beholden to a larger parent company. They aren't exclusively headquartered on one of the coasts (and don't get me wrong, the coasts are dope, but they tend to dictate trends for the entirety of the country, the majority of which is, uh, landlocked, in more ways than one). They spotlight voices that larger publishing companies may not see as profitable, or just not profitable enough. They seek out previously unpublished novelists and poets and essayists and artists.
And while major house publishing has become a vocation dominated by white women of a certain economic standing, independent presses pop up all over the country all the time. Their creators are often writers themselves, or are situated squarely within their local creative communities. Basically, if you want to read stories and voices you've never heard before, seek out indie presses. They're almost certainly not in it for the money. They're in it because the written word is integral to our culture.
You don't need to pay a visit to an independent bookstore in order to snag an indie press book, although, if you're really keeping with the spirit of non-corporate consumerism, then, yeah, avoiding online megaliths is the way to go. IndieBound, an online database which sources its books from independent bookstores across the country, is a great alternative. But if you're short on time and really need a book, quick, Amazon now carries the majority of established independent presses.
Hey, you guys? I have a good feeling about 2018.