Bookmark These 13 Poems For Your Next Bad Mental Health Day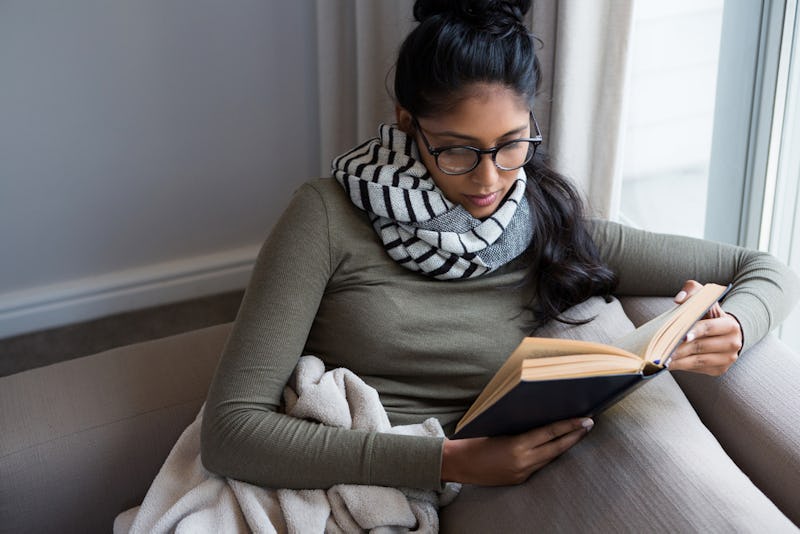 Wave Break Media/Shutterstock
There's something about autumn that makes me crave poetry. Maybe it's residual, first day of school nostalgia; maybe it's that pesky seasonal affective disorder creeping in and begging for the emotional immediacy of a well written stanza. Either way, there are few things I'd rather do on a tough day than sit in the sun and leaf through a poetry collection. If you, too, turn to poetry in difficult times, here are 13 poems for bad mental health days.
If it feels like poetry is suddenly, gloriously cool, you're not imagining things. According to a study by the National Endowment for the Arts (NEA) released this summer, poetry is more popular than ever, thanks, at least in part, to social media. Poetry reading among 18-24 year olds has more than doubled over the last five years, according to the NEA's 2017 Survey of Public Participation in the Arts, from 8.2 percent in 2012 to 17.5 percent in 2017. Americans as a whole are reading the most poetry since the study was established more than 15 years ago.
Poetry has become a coping mechanism for millennials, a way of articulating complicated feelings. And even if you're not the one writing the poetry, you can still hold the words to wallow in, to work through and overcome some of your darker moments.