13 Quotes From Books To Make An Impression In Your Online Dating Bios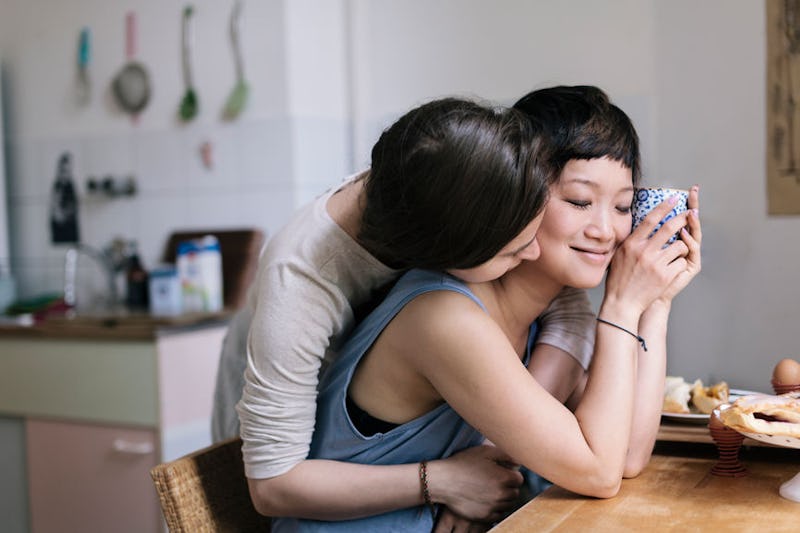 VegterFoto/Stocksy
A good bio on a dating profile can certainly make the difference between swiping left or right. After all, haven't we all given a right-swipe to someone whose bio made us smile, even if their pictures were lackluster? And I'm sure you've left-swiped on someone super cute whose bio made you cringe. It just goes to show that you've got to be strategic when it comes to every piece of your profile if you want to make online dating work for you. After all, as Shakespeare said, all's fair in love and Tinder.
But writing bios can be hella difficult. You want your bio to be attention-catching, but not too weird. You want it to be as unique as you are, and shine a light on what makes you so great. You want it to help you connect with other like-minded people. And as if that wasn't hard enough, how on earth are you supposed to capture your vibrant and complex personality in just a few words?
Don't worry, fellow book-lovers: literature is here to save the day. If you're stuck on what to put in your Tinder or Bumble bio, a literary quote is just the thing to give your profile that extra pizazz that will make you stand out from the crowd.