13 Ridiculous 'Twitches' Moments That You Didn't Even Question As A Kid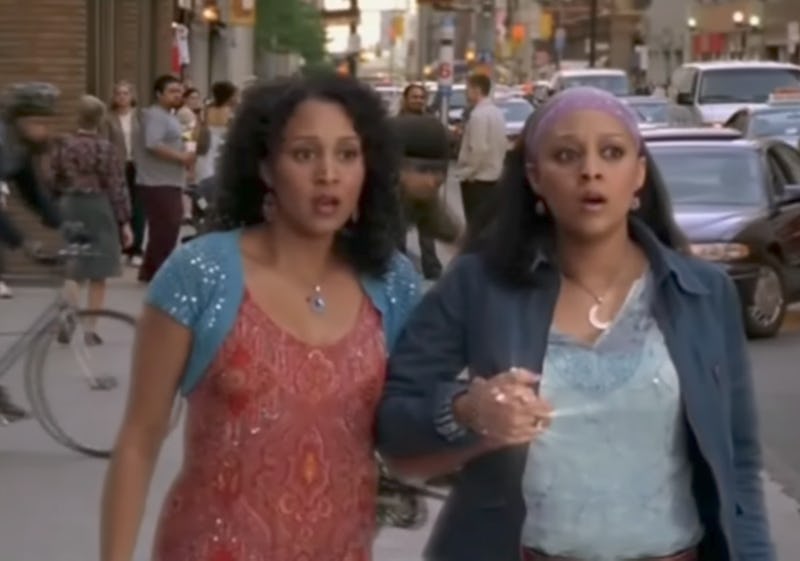 Disney-ABC Domestic Television
It's a Disney movie with Tia and Tamera Mowry, so, yes, it was and still is fire. But that didn't mean it was exempt from sillier scenes. Just take a moment to look through the following ridiculous moments from Twitches that your childhood self didn't even bother to question. To be fair on the Disney Channel, it was a movie about teenage witches who also happened to be twins, hardly the most scientific of topics. But it didn't help that the film's backstory was lengthy, complicated, and made little to no sense.
What exactly is this alternative dimension of Coventry meant to be? Is it in outer space or the future? And, if so, why is everyone dressed like they're in the Middle Ages? What was the point of the sun/moon symbolism, aside from dividing the twins into positive and mega sarcastic? And how did the pair manage to co-exist in the same seemingly small city for 21 years without running into each other? So many questions.
Obviously, the film is delightful and its sweet, bumbling comedy makes up for the vast array of plot holes. But if you're looking for a movie that ties up all of its loose ends, Twitches ain't it.