13 Romance Novels That Need To Be Turned Into Movies ASAP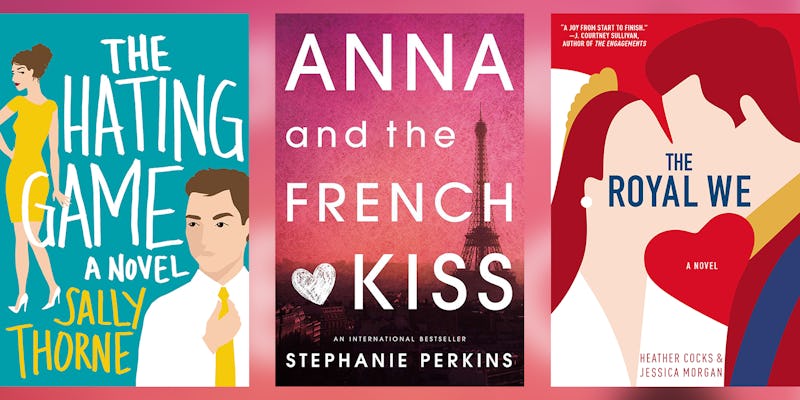 As a self-professed bibliophile, it is the rare genre I will not even consider reading. But I have to admit that the romantic comedy is like the butter to my bread, the peanut butter to my jelly, the sugar to my coffee. I'm saying I really like a good rom-com novel, OK? And a rom-com film? Forget about it. I am a total sucker for the classics like You've Got Mail and Never Been Kissed just as much as the newbies like Love, Simon and the upcoming To All the Boys I've Loved Before. But when it comes to modern rom-coms on the big screen, there just aren't nearly enough for my liking. But it seems like, thanks in large part to a robust book community and studios and streaming platforms like Netflix taking their popularity into consideration, we're being given the gift of more book-to-film rom-coms than we've seen in quite some time.
So, what books should be next? Which swoon-worthy-meets-laugh-out-loud stories should be on the top of the list to get the on-screen treatment? I have a few ideas. Below are 15 books that would make the perfect rom-com films. Whether they have vibrant settings and engrossing plots, couples you will root for from page one, or writing that will make you laugh out loud, there is a book below that you'd better read now before the film (fingers crossed) comes out.