13 Romance Novels With Meet-Cutes That Will Make You Believe In Destiny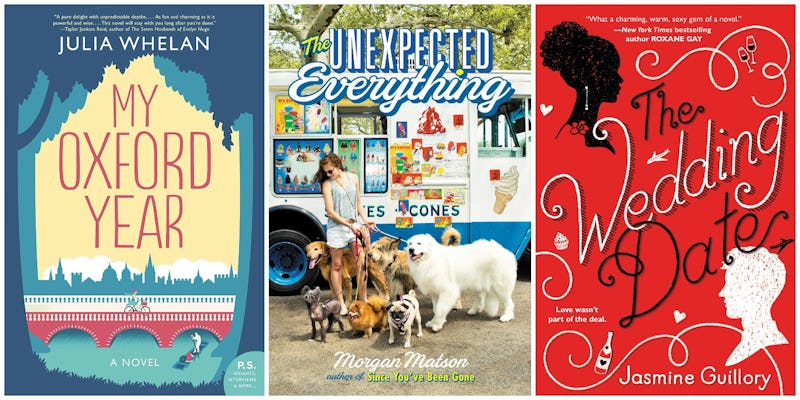 There are certain tropes in books that I just can't get enough of: enemies-to-lovers, slow burn romance, oh-there's-only-one-bed-I-guess-we'll-have-to-share. And, of course, the meet-cute. This plot device — a scene in which a future romantic couple meet for the first time, often in a particularly cute or awkward way — has become something of a pop culture phenomenon, and I totally understand why. Who can help swooning over those adorably unexpected moments of serendipity that bring two people together? A stuck elevator, a plate of overturned fast food, a case of mistaken identity — I can't help but squeal with excitement whenever the moment occurs when, as a reader, I meet two characters who are destined to be together...especially when they don't realize it yet.
Below are 13 books with meet-cutes that contain all of the feels-inducing swoon-worthy moments you could ever hope for: from love-at-first-sight to hate-at-first-sight, awkward mishaps, steamy encounters, it's all here and it's all going to make you never want to read anything other than books that contain dramatically adorable beginnings to new relationships. Whether you're in YA or general fiction, there's a book here for you. Don't forget to pack one in your summer tote bag for optimal enjoyment of the season's best reads.