13 Romantic Book "Heroes" Who Actually Sexually Harassed The Heroine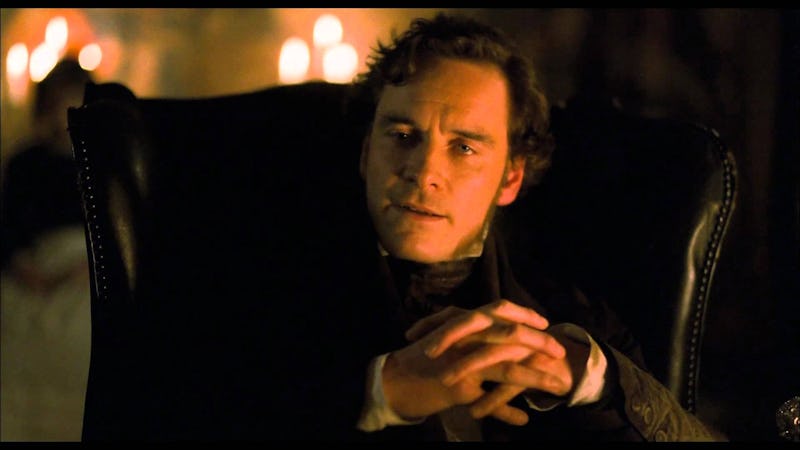 Focus Features
Re-reading an old favorite is an excellent litmus test for personal growth and transformation. Adventures can suddenly seem very small (or very brave). The terror of scary story might be hiding in a completely different place. And that lusty love story you were ~all about~ at 15? Uh, yeah, that's not so hot now that you're a grown-ass person who understands what an emotionally healthy relationship actually looks like. Check out these 13 famously romantic books whose love stories are full of sexual harassment. You might be tempted to revisit some of your own "classics."
When the #MeToo hashtag began spreading across social media, I was not at all surprised. "If all the women who have been sexually harassed or assaulted wrote 'Me too,'" the now-viral post read, "We might give people a sense of the magnitude of the problem."
"Uh, OK," I remember thinking. "How many woman are there in... the world? That's the number of retweets this will have. Or would have, if everyone shared their stories, which they don't have have to and don't owe anyone that sacrifice."
Seriously, though, I think that call to action applied to literally every woman (along with a number of male and non-binary folks) I know. We're a culture built on centuries and centuries of gender and sexually-based violence, to such an extent that we've become numb to it, except in the most blatant, horrific cases. One of the key ways toxic masculinity has remained rampant is through continued romanticization of bad behavior. Boys will be boys! Men will be men (but, hey, only the manliest of men)!
In high school, I remember actively thinking that love was hottest with a dash of vitriol and a fair amount of suffering. And why wouldn't I? Many of my favorite books and movies proved, again and again, that relationships were "best" (read: the most entertaining) when men wouldn't take "no" for an answer, when men became "obsessed" with women, when men accused women of "torturing" them by not returning their love. Romance! Best when mixed heavily with angst and pain!
So take a look at this list. Any books you want to add? Any books you want to discuss further?