13 Ways 'Stranger Things' Season 2 Sent Oppressive Gender Roles Back To The Upside Down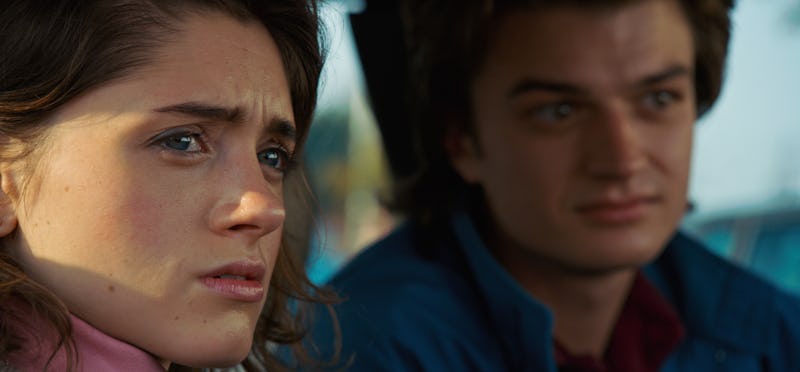 Netflix
This weekend, audiences were given the gift of a second season of Stranger Things. And while the thrill of a new season was tempered by scenes that made us anxious about the Upside Down, demogorgons, and shadow monsters, there were still plenty of bright spots. Not only were fans introduced to some ridiculously memorable new friends (hello, badass Max!) and enemies (ugh, Billy) but some of our favorite characters also revealed different sides of themselves that squared less with traditional gender norms.
Spoilers for Stranger Things Season 2 ahead.
Whether they were turning over a new leaf, helping unlikely new friends they never would've previously felt responsible for, or taking control of their lives in unexpected ways, the Stranger Things gang had plenty of moments that messed with traditional concepts of gender this season. Characters like Nancy and Joyce gained agency through decisive action when they previously had remained on the sidelines, while male characters like Hopper and Steve showed some unexpected vulnerability. And of course there was Eleven, who learned to embrace femininity on her own terms.
So in honor of Netflix's second trip to Hawkins, Indiana, here are 13 empowering moments from Stranger Things 2 that will make you question your preconceived notions about gender.