How To Prepare For The Women's March On Washington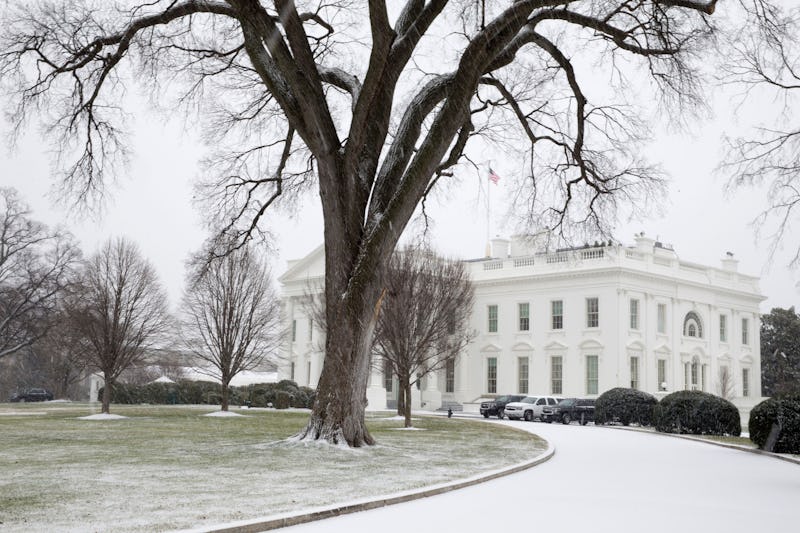 TASOS KATOPODIS/AFP/Getty Images
With Donald Trump's inauguration just around the corner, it's time to start preparing for the Women's March on Washington if you're one of the thousands of people planning to attend. Two months ago, the march began as a simple Facebook page created by a retiree in Hawaii as a way to protest Trump's election to office. Since then, the event has exploded into a bona fide movement, with sister marches being organized across the world. According to the Washington Post, more than 100,000 people have registered to attend the protest on Jan. 21; indeed, it's expected to be the largest demonstration against Trump's presidency so far.
After some difficulties securing a permit, the Women's March on Washington has been scheduled to take place the morning after Trump's inauguration, with participants gathering not too far away from the U.S. Capitol. According to its website, the march's mission is to "send a bold message to our new government on their first day in office, and to the world that women's rights are human rights." Although its focus is on gender equality, the protester's organizers note that they support "advocacy and resistance movements that reflect... multiple and intersecting identities," so everyone is welcome at the protest.
If you're planning on attending the march — whether it's the main event in D.C. or a sister march in a different city — here are 13 ways to prepare.