14 Feminist Kids' Books To Give The Young Activists In Your Life This Holiday Season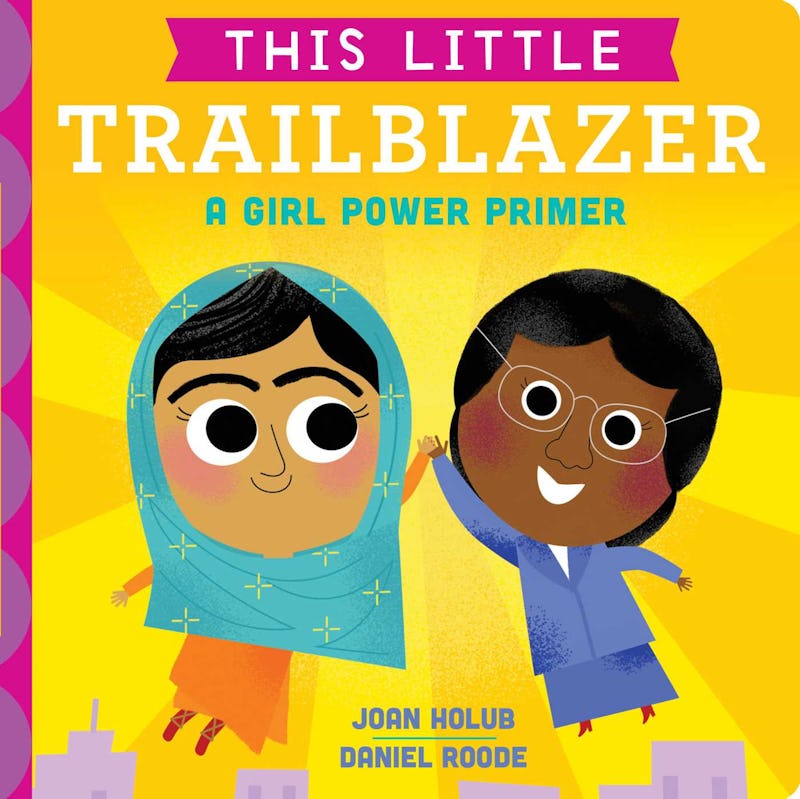 For readers, there is obviously no better gift during the holiday season than a book. And while your first instinct when it comes to buying something special for all of your nieces, nephews, godchildren, and any other kid in your life might be grabbing the first toy you see on the shelf, I implore you to resist. Because there are so many spectacular books for kids hitting the shelves these days, and even better, a ton of them have feminist themes that you'll feel good about imparting to the next generation. And better yet, these will all last longer and have a deeper impact than any doll, teddy bear, or the latest video game.
Below are 14 picks, all released in 2017, that would make ideal gifts for every young feminist in your life. From picture books about some of the biggest feminist icons around, to middle grade novels featuring kick butt heroines, there is something on here for every kid, from toddlers to pre-teens. But be prepared: chances are high that whoever you gift these books too will totally fall in love with them and expect one from you every year henceforth. Luckily, the stream of feminist books for kids doesn't seem to be trickling away anytime soon.