15 Kylie Jenner Makeup Tutorials To Completely Transform Yourself This Halloween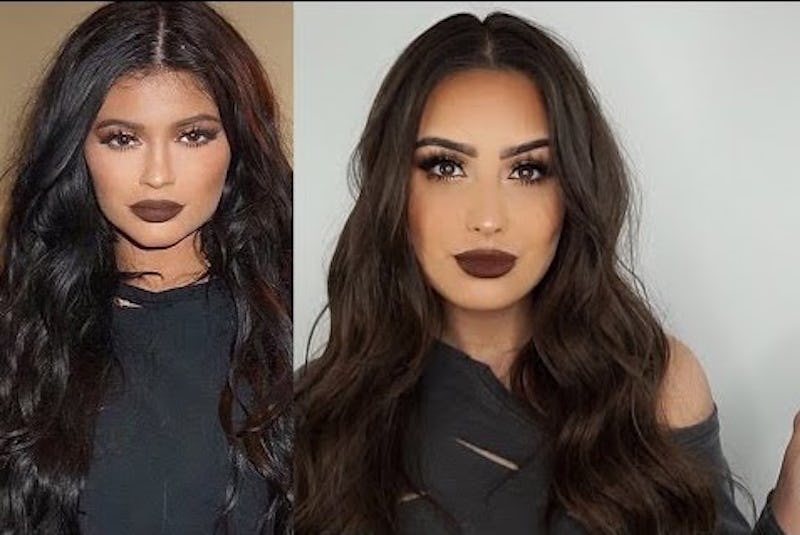 If there's one thing the youngest member of the Kardashian crew has down pat, it's a flawless face. The reality TV star turned beauty guru, Kylie Jenner, is the queen of nude lips and sultry eye makeup. All it takes is the right Kylie Jenner makeup tutorial and a trendy wardrobe to give yourself a celebrity makeover in her likeness come Halloween.
Given that imitating her style is doable and she's constantly sharing tips via her website, a Kylie costume is easier to pull off than you think. Aside from having a Kylie Jenner inspired wig, it's all about the face when it comes to transforming into the makeup maven. Just know that a glow, a perfectly filled in pout, and a contour that even Kim K would be jealous of are essential to nailing the look. You may as well break out a Kylie Cosmetics Lip Kit and eyeshadow palette to ensure the beauty beat is on point, because she's always slaying in her own products.
There's no better excuse for wearing Kylie Cosmetics for Halloween than by dressing up as Jenner herself. Become Kardashian-worthy when you look to these 15 makeup tutorials for creating KJ's signature looks.