H&M's WILD Neon Pink Sock Boots Are Just One Of The Ways To Rock Neon This Winter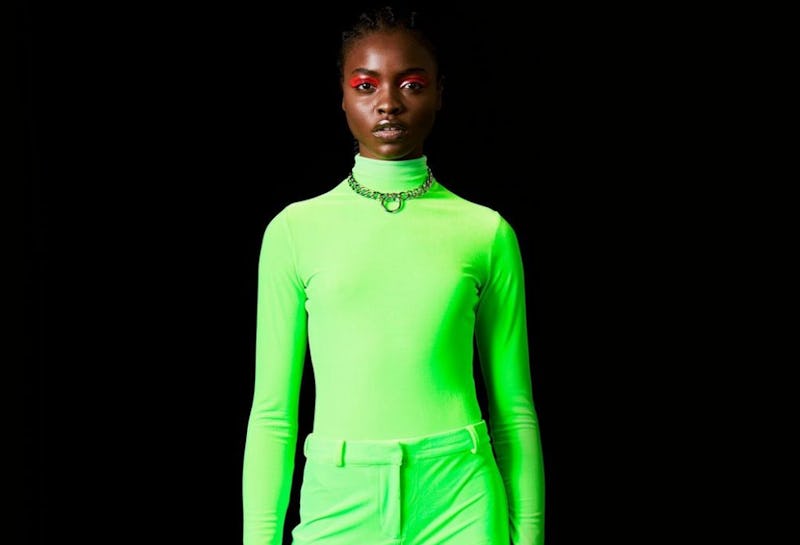 Topshop
Whether it's Kim Kardashian or the Prada catwalk, neon is having a real moment. It may seem that electric shades are best suited to the warmer months, but there's no better way to brighten up winter than with a flash of lightning yellow and shocking green. Both people who are well-versed in standing out and those who want a more subtle introduction to the trend will be into the following neon fashion items.
There's dresses to wear for your office Christmas party (if you're still struggling to find the perfect look), vibrant knits to cosy up in at the weekend, and an accessory or two to top everything off. There's even a couple of discounted designer options to take full advantage of.
Wearing some of the brightest colours around can be a frightening prospect, especially if your wardrobe is, like mine, 95 percent black. But what you won't realise until you try out the hues is that a simple pop of colour is all you need to turn a quieter look into an ensemble that would be worthy of any street style gallery.
From beanies and socks to flares and zebra print, it's time to spice up your life with a bit of neon.