15 Books That Tackle Some Of The Biggest Issues Facing Women Today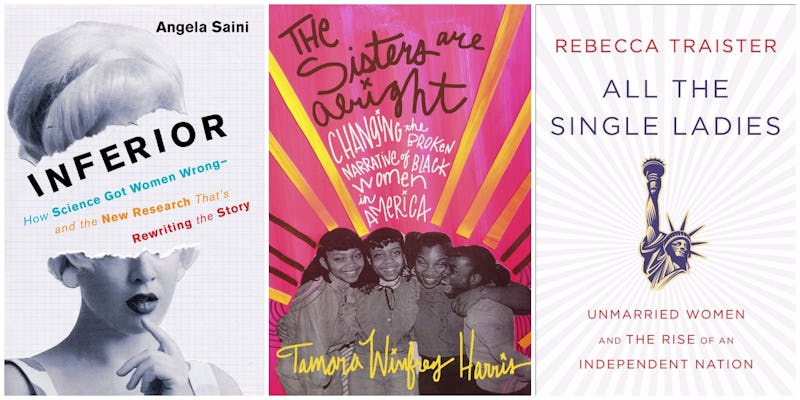 Even though we celebrate women every single day on Bustle, Women's History Month always feels like a special time to really dive into the books that celebrate women. And while it's easy to hone in on all of the incredible things women have done historically, politically, and socially, I think it can be just as valuable to remind ourselves of all the challenges that modern women are still facing every single day in all sectors of life. Not only do we have some major work to do as a society when it comes to affording women — especially marginalized women — the equality and autonomy they deserve, we also still have a lot to learn about the small and sometimes seemingly innocuous microagressions that are affecting women physically and psychologically.
The 15 books below do just that: examine the many challenges that modern women are grappling with, and how they are, as they have done for centuries, finding ways to triumph in spite of them. Featuring both non-fiction and memoir, that delve into some of the biggest feminist issues of the day — race, immigration, online harassment, sexual assault, rape culture, reproductive health, body image, motherhood, and more — in ways that are both accessible, enlightening, and ultimately, hopeful.