15 Sci-Fi Books With Badass Female Characters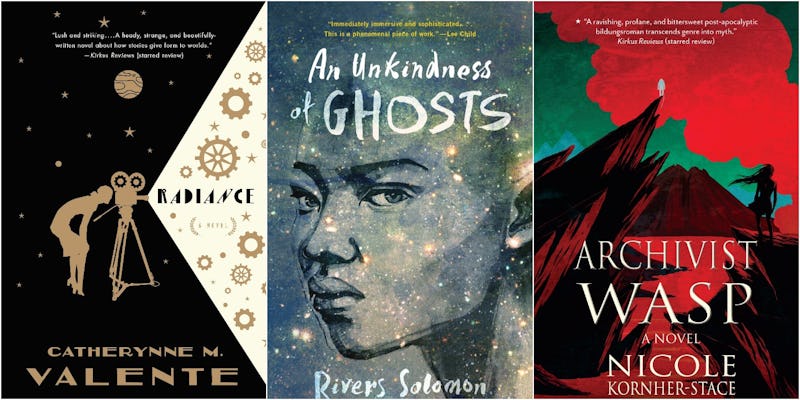 If you're searching for sci-fi books with badass female protagonists, look no further. I've got 15 fantastic books and series you can pick up today to read all about powerful women warriors and girl super-geniuses, so get those spines a-crackin', readers.
The Mary Sues of the female protagonist world have given the rest of the lot a bad name. Accepting heroines on the condition that they excel in every possible way makes it incredibly difficult for us, as consumers of entertainment media, to see average women as potential world-savers.
Pushing back against this, the 15 sci-fi books and series on the list below feature female protagonists who are flawed badasses. They screw up. They aren't always charming or pretty. They have bigger problems than choosing between the two attractive-but-inept guys who like them. And, in my humble opinion, they're all the more relatable for it.
In composing this list, I have tried to choose books that first appeared on shelves in the last few years. With that being said, a few of the entries below have been overlooked and underappreciated, or are classics that deserve to be brought to the modern-day reader's attention.
Check out my recommendations for sci-fi books with badass female protagonists, and share your favorite genre fiction books: