These 16 Celebs Were *Almost* On 'Game Of Thrones,' But Never Made It To Westeros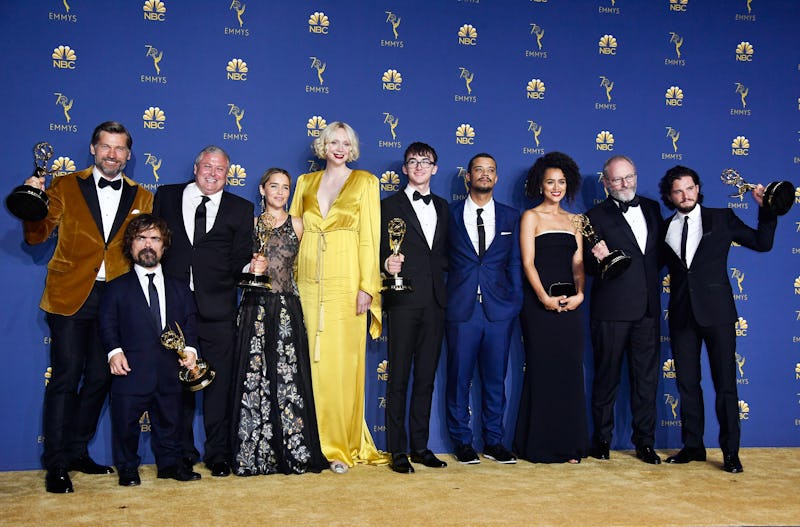 Frazer Harrison/Getty Images Entertainment/Getty Images
You might not approve of how the final season of Game of Thrones is going, but one element that most fans can agree on is the tremendous casting job the HBO series did. The road to the final actors wasn't always easy though as this list of celebs who were almost cast on Game of Thrones shows. Adapting book characters always leads to some controversy and ensuring child actors will mature into their parts is extremely difficult. Yet, even if you don't love what Season 8 has done to the characters, the actors truly have embodied their roles. But Westeros (and Essos) would have looked a bit different if these actors had been cast on Game Of Thrones instead.
Casting director Nina Gold spoke to Vanity Fair in 2017 about what it has been like finding the actors for the TV adaptation of George R. R. Martin's book series. She noted that they never wanted to go with too many A-listers since it would have "unbalanced" the series. So when she did cast a bigger name, like Ian McShane or Max von Sydow, it came down to "they seem like they'd be really great in the part." Plus, as Gold noted, many of the actors who had no name recognition at the start of Game of Thrones, like Maisie Williams and Sophie Turner, have become major stars in their own right thanks to the show.
Still, some of the below celebrities — who have either evolved to become VIPs or were already big when the show premiered in 2011 — might have enjoyed the boost to their résumé. So check out what Game of Thrones could have looked like if these actors had been cast.