Decorate The Room Of Your Book-Loving Dreams With These 17 Gorgeous Literary Prints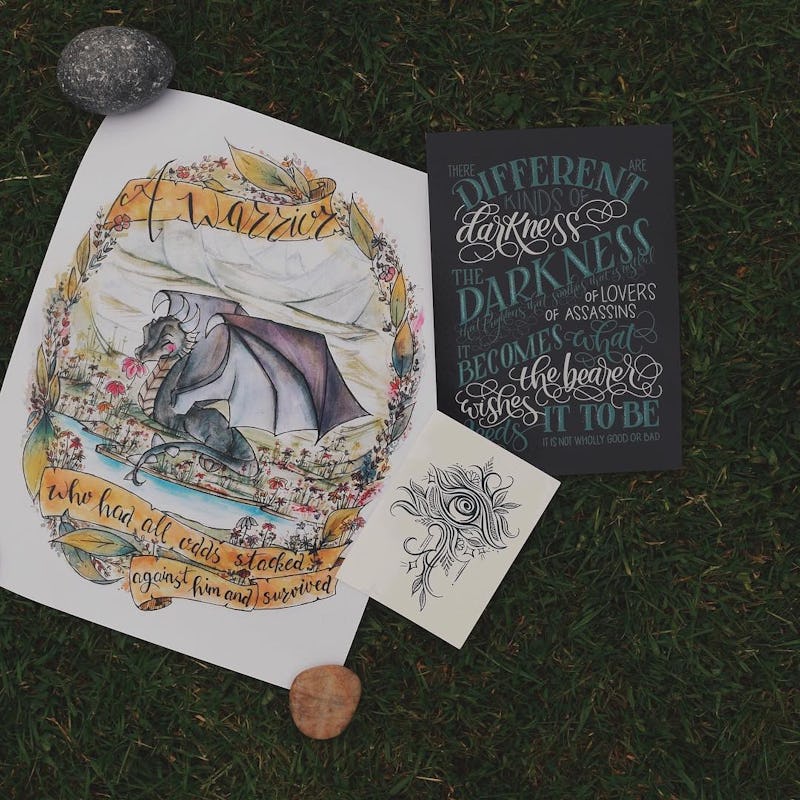 Buying a book for a book lover is surprisingly fraught territory. Sure, you may think that they haven't read this one yet, but you can never know for sure. You don't know if you're buying the right edition or the correct cover variant. But all book lovers, from the literary snobs to the library fiends to the people who dog ear their pages, love a good literary art print.
With wall art, you can declare your love of books without cramming anything else into those overstuffed bookshelves. Here are some gorgeous art prints for people who love books, because sometimes an art print is worth several thousand words.
These prints range from tastefully rendered book quotes to vintage book covers. There are minimalist interpretations of literature, full-on illustrations of book scenes, and even entire books reprinted on one single poster. There's a print out there for everyone. And now your bedroom, office, or vast library wing can be lined with beautiful, bookish art. It's a tragic fact of reality that book lovers can't read books every second of every day, but this wall art will remind you of your favorite reads even when you don't have time to read them.