17 Books That Combine Food AND Romance With Delicious Results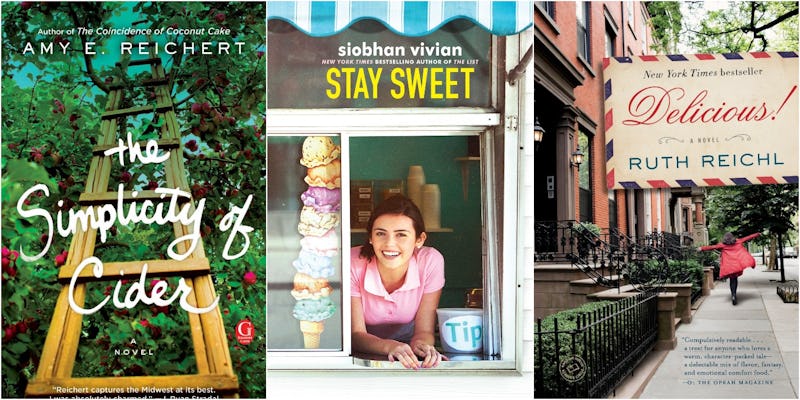 It scarcely needs to be said that food and passion go hand-in-hand. There is something sumptuous about the act of cooking and eating — the tactile experience of hands kneading bread dough, lips smacking against a lemon cake, mouths watering at the scent of a robust tomato sauce. And authors have long taken advantage of the built-in desire surrounding food by pairing it with the equal intensity of love and romance. Classics like Laura Esquivel's Like Water for Chocolate and Joanne Harris's Chocolat (yes, the beloved cocoa-based treat sure seems to inspire a lot of very intense feelings) have been joined in recent years by modern books about food trucks, ice cream stands, and intense cooking competitions — and of course love, in all it's complicated, delicious glory.
If you love food and you love romance, you're going to want to add these 17 books about food to your reading list right away. Whether you while away the last few weeks of summer with one of these in your beach bag, or snuggle up next to a teetering stack of them with a blanket and warm drink come fall, you'll be sure to have all of your appetites fulfilled with these delectable and decadent books.