15 'Game of Thrones' Stars Before They Were Famous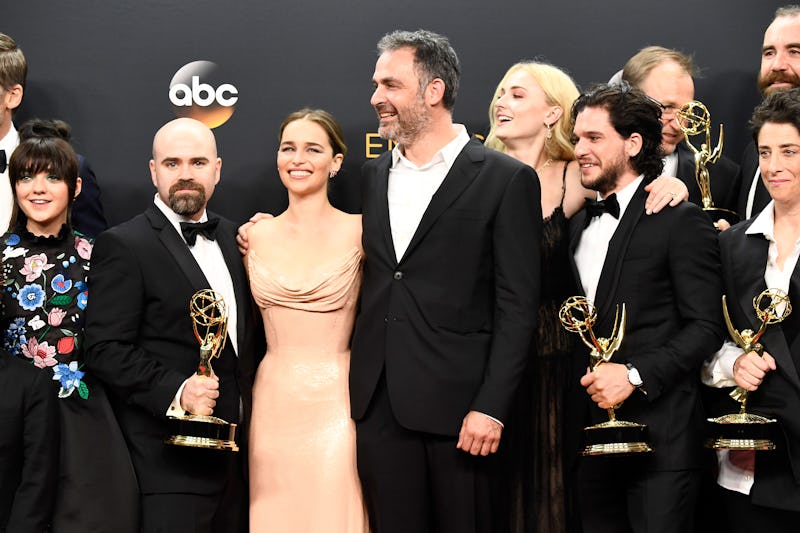 Frazer Harrison/Getty Images Entertainment/Getty Images
Since its beginning in 2011, Game of Thrones has put a handful of famous faces on the map. Some of the show's most memorable actors like Emilia Clarke, Maisie Williams, Sophie Turner, and Kit Harrington got their big break when they landed roles on the show, but a good amount of their co-stars were already well-known before the series became the phenomenon that it is today. And if you've ever wanted to see what the Game of Thrones actors were doing before they were famous, you're definitely not alone.
Though a lot of your favorite characters on the show have appeared in popular films and television shows before the show debuted six years ago, it was Game of Thrones that caused many of these actors to ascend to superstar status. Still, even with all of these roles, you might not even remember where you've seen them first. Take Peter Dinklage for example. Did you know that he appeared in Elf almost a decade ago? Or his television character's loveable companion Bronn, played by Jerome Flynn. Did you know that he once had a singing career? It gets so much more fun from here.
Here's what a few of your favorite Game of Thrones characters were up to before they were superstars.