19 Donald Trump Jr. Instagram Photos That Show He's A Pretty Outdoorsy Dude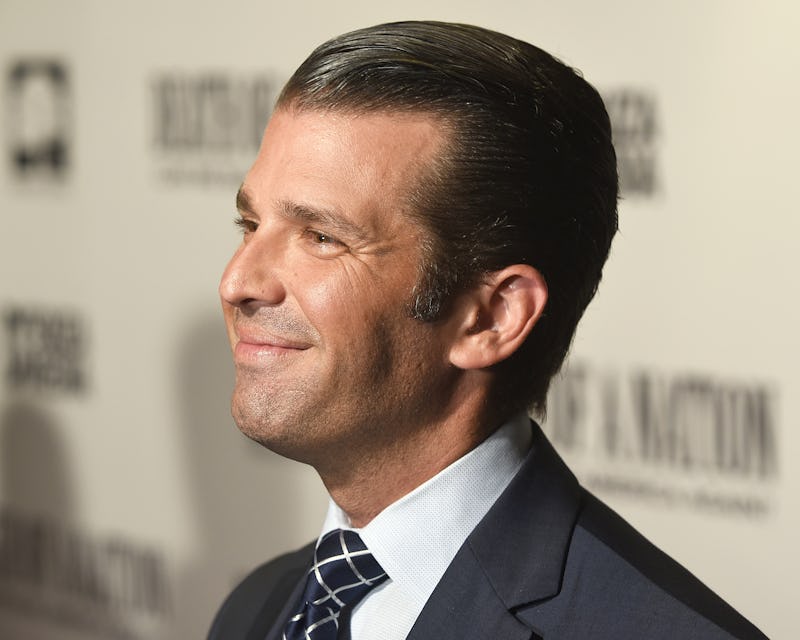 Shannon Finney/Getty Images Entertainment/Getty Images
Donald Trump Jr. has created somewhat of a reputation for being hyper-active on social media in recent years. Whether it's Twitter or Facebook, President Trump's son seems to enjoy being online. But that's not his only hobby; based on his Instagram photos, Trump Jr. seems like an outdoorsy dude.
Apart from showering praise on his father in photos containing emojis, throwing jabs at Democrats, or posting screenshots of his own tweets, lots of Trump Jr.'s photos show him hunting and spending time in the woods. He has more than one million followers on his Instagram account and describes himself in his Instagram bio as the "EVP of development and acquisitions [for] the Trump Organization" but also a "father, outdoorsman, and a past-life advisor on The Apprentice."
The president's son is also pretty active with his Instagram story highlights. In four separate sections, he has listed self-dubbed "unique" photos, "kids stuff," "me stuff," and then there's one tag for "humor — kind of."
The content varies. For instance, in his self-titled "me stuff," Trump Jr. shared photos of himself sweating profusely at the gym, getting a haircut, and flexing in front of a mirror.
The rest of Trump Jr.'s photos show — more or less — a lot of outdoor activity, occasional family frolicking, some glimpses of dating former Fox News anchor Kimberly Guilfoyle, and other photos peppering his profile about "how to trigger a liberal." Here are just a few photos that reveal how much of an outdoor enthusiast Trump Jr. is