19 Makeup Products That'll Transform You Into the Pumpkin Spice Latte You Were Meant To Be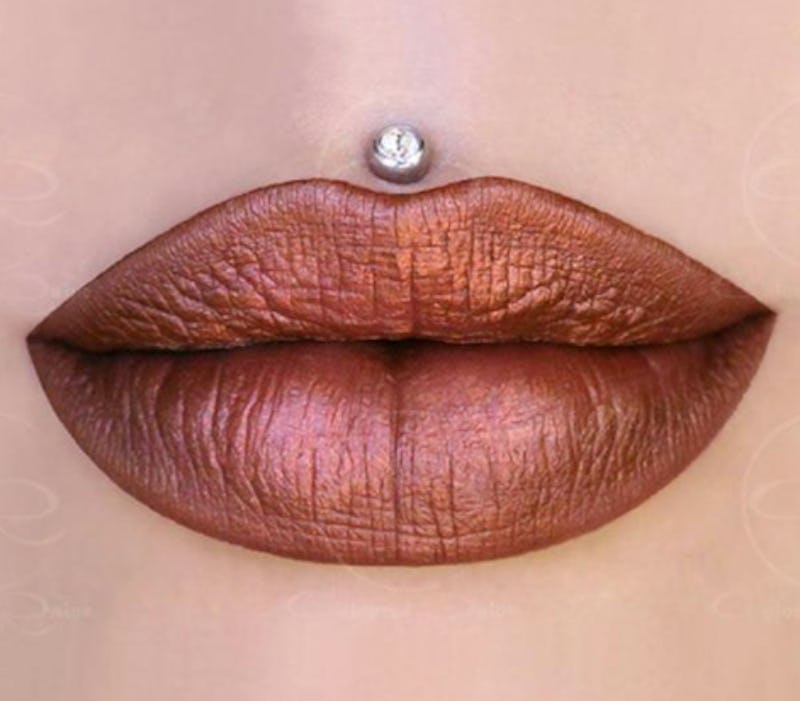 Labor Day is on the horizon, and that can only mean fall is creeping up fast. As always, beauty trends will shift accordingly, meaning makeup inspo from mermaids and beach sunsets will give way for inspo from one of the most popular seasonal flavors: pumpkin spice. Naturally, pumpkin spice beauty products are already making their way onto bathroom counters and vanities as summer comes to an end.
The ever-popular pumpkin spice craze may have a rep for being "basic", but fall looks inspired by the trend are never short of captivating. Stunning against every complexion, copper, burnt sienna, and terracotta hues become beauty staples when the weather transitions. Sepia eye looks or copper lips are stunning all on their own. But the beauty of the PSL-inspired makeup trend is that you can go monochromatic with orange tones on the eyes, lips, and cheeks without ever going overboard.
Whether you go subtle or full-on vampy, things are bound to get downright sensual with burnt, smokey tones thrown into your routine. With your latte in one hand and a bold lippie in the other, kick the season of all things pumpkin spice off right with these sultry beauty buys.