19 Women Share What's In Their Online Carts Right Now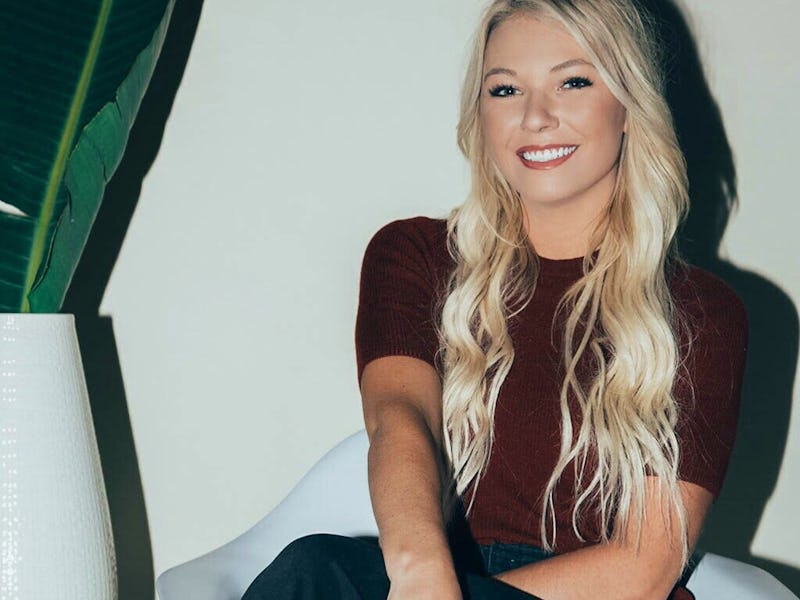 Bustle and Coveteur are working together to bring you the best mix of the season's fashion and beauty releases, shopping tips, and service stories in ways that are both inspirational, and attainable. Check The Fall Style Edit channel weekly to see what we're up to.
You can learn a lot about someone by taking a peek into their online shopping cart. It's a window into their current style — the trusty pieces they always go back to, the new trends they're excited to weave into their wardrobe, and the investment pieces they'll wear all season long and beyond. Rather than looking at what they've already got stashed away in their closet, an online shopping cart is all about that new new.
In case you need a little inspiration for your own fashion refresh, Bustle asked 19 stylish ladies what they're clicking "add to cart" on this fall, from wear-with-anything basics to beauty must-haves to high-ticket designer finds (that may never make it out of the cart but are fun to dream about).
The pieces they're lusting after just might catch your eye, too — or even encourage you to take the plunge on the fashion and beauty picks you've had tucked away in your own online shopping cart for ages. (Sometimes, a little nudge is all you need.)
Emily Parr (@emmyparr), Founder and President, Poke PR
CVC Stones x Leandra Medine Under Charm, $1,160, CVC Stones | Treasure & Bond x Something Navy Poplin Sleeve Sweatshirt, $79, Nordstrom | Corroon Big Daddy Tote, $500, Corroon
This top from Arielle Noa Charnas' Nordstrom line is one of Emily Parr's latest online cart check-outs. "I bring my dog Sire (@beautyprdog) to work every day and hate taking taxis and Ubers — I am a subway girl until the day I move out of NYC. As a result, I like practical clothing," says Parr. "This sweatshirt top gives off the 'I made an effort today' vibe without feeling cumbersome or too delicate."
An earthy-meets-elegant pendant from CVC Stones' collaboration with Leandra Medine (aka Man Repeller) is also on her wish list. "It very much speaks to my personal style: high/low. I'm coveting the Under charm ... it's super understated but still says, 'this chick has style'. "
Finally, a big carry-all tote is her must — this one is the perfect balance between butter-soft and durable. "I move a mile a minute and am somewhat of a modern day Mary Poppins: My bag needs to accommodate my breakfast, lunch, snacks (I am an avid snacker), workout clothes, sneakers and Sire's necessities ... so this Corroon bag has my name all over it: Big Daddy!"
Gabby Prescod (@gabbyprescod), Senior Fashion Market Editor, Bustle
Wilfred Free Velzen Sweater, $165, Aritzia | Helmut Lang Deconstructed Houndstooth Blazer, $655, Helmut Lang | Kenneth Cole Alyssa Leather Boot, $250, Kenneth Cole
Gabby Prescod wants to live in oversized knitwear come fall, so once temps drop to 50 degrees and below, this button-up sweater will get its time to shine. "I was obsessed with the extreme oversized sweaters from Raf Simons and the mens Christopher Kane collections a few seasons ago, so this one from Aritzia is perfect. The stripe makes it a little varsity and preppy, which I love too," says Prescod.
For when she's not cozying up in knitwear, Prescod is coveting this boxy Helmut Lang blazer. It's a definite investment piece, and she'll be able to wear it for more than one season. "I've been talking about blazers so much recently and how they are one of the best transitional jackets so I thought I should take my own advice. I'm obsessed with this fit from Helmut Lang," she says.
She's also diving into one of fall's hottest trends: a white bootie. "I have a ton of black boots already but there is such a strong case being made for the white boot trend," says Prescod. "I love these Kenneth Cole ones because the heel height is super manageable so you can walk around in them all day without your feet begging for mercy." (And this is important for a boot you'll want to wear to death.)
Resurface By Shani Darden Retinol Reform, $95, Shani Darden | Balenciaga Stretch Velvet Point Toe Booties, $995, Saks Fifth Avenue | Zara Oversized Roll Neck Sweater, $50, Zara
Berri Goldfarb swears by her aesthetician Shani Darden's retinol concoction — it's a "miracle product," she says. It's powerful, yet gentle enough for her sensitive skin. "Heading into fall, my skin always needs a boost. Retinol Reform smooths out fine lines, gets rid of blemishes and wrinkles, and gives my skin an amazing glow," she says.
And sometimes, you just need to treat yourself to a less practical purchase —like these to a crazy, fun, oh-so-extra electric pink Balenciaga boots. She's been obsessing over them since a trip to Milan this summer. "I plan on wearing these with so many different looks," says Goldfarb. "I have a midi-length black silk pleated skirt and a silk cami that will look perfect with hot pink velvet boots, or high-waisted jeans and a simple white T-shirt or button down and a vintage YSL tuxedo jacket." Not only do they add a major pop of color, the velvet adds luxe texture to an ensemble, too.
On the more affordable side of the spectrum, Goldfarb is going to use this Zara sweater to bring her summer-favorite slip dresses with her right into fall. "[The sweater-and-slip combo] can be dressed down with cute platform sneakers or dressed up for a date night with my favorite pumps," she says. Plus, since the sweaters are reasonably priced, she's going to scoop it up in two colors (ivory and electric blue).
Alex Neill (@alexx), Talent Public Relations Manager, Be Social
ILY Couture Light Grey Suede Jacket, $198, ILY Couture | Madewell 'The Transport' Leather Tote, $168, Nordstrom | Atelier Cologne Santal Carmin Pure Perfume, $250, Sephora
Alex Neill loves how versatile this suede jacket is — it stylishly and seamlessly transitions from the office to happy hour. Plus, it's a go-with-anything topper. "Most of my wardrobe consists of black (with tons of denim thrown into the mix) so this jacket is the perfect way to add a pop of color to any outfit while keeping to a neutral color scheme," says Neill.
In keeping with her elevated neutral wardrobe, Neill is about to join the many people who are obsessed with their leather Madewell tote. "I've been searching for a new black tote for so long, and I keep coming back to this one by Madewell. Between work and holiday travels, I'm constantly on the go in the fall, and this is the perfect size to fit everything I need," she says.
And while her signature scent underneath it all is usually Elizabeth and James' Nirvana Black, this Atelier Cologne just might convince her to go for a new fall fragrance. "I actually stopped a woman walking past me in Nordstrom one day while I was shopping to ask her what perfume she was wearing. It was the most amazing fragrance. She was just as ecstatic about it and wrote the name down in my phone immediately," says Neill. Nothing like bonding with fellow shoppers over an amazing scent, right?
Louis Vuitton Laureate Platform Desert Boot, $1,210, Louis Vuitton | Lovers + Friends Relaxin Sweater Cardigan, $198, Revolve | Goldfaden M.D. Vital Boost Moisturizer, $68, Credo Beauty
"I want to be buried in any variation of Louis Vuitton's desert boot," says Emma Reynolds. "I haven't pulled the trigger yet, but these boots have been sitting in my cart for a good two months." Reynolds also sees the style sticking around for a while, which makes it easier to justify the price, she says, not to mention, they're super versatile. "The combat-style boot with the classic Louis Vuitton print and multiple textures has me wanting to wear these with a sexy dress on a night out, or with jeans and a t-shirt on the weekend," she says.
Another wear-with-anything piece on her wish list: a long, open sweater. "For fall, I'm loving this camel-colored lengthy cardigan with oversized pockets and a belted waist," she says. "This is one of those staples that you throw on with sweats and slides when you go to get coffee in the morning, or dress up with jeans and some leather booties for happy hour and dinner with friends."
As for her skin's fall must-haves, Reynolds is a devotee of this luxe moisturizer. "To me, clean beauty is absolutely worth every penny," she says. This physician-strength natural skin care line ditches parabens and harsh chemicals, and Reynolds also loves this product's scent and major moisturizing power. "It's been sitting in my cart to reorder ASAP," she says.
Amanda Becker (@amanda_bex), Digital Graphic Designer
TRESemme Thermal Creations Heat Tamer Leave-In Spray, $4, Target | L'Oréal Paris Sublime Bronze Self-Tanning Lotion, $10, Target | Steve Madden Gaze Booties, $100, Steve Madden
Becker is stocking up on TRESemme's drugstore fave in preparation for a more regular styling routine. "I naturally have super curly hair, which I rock all summer during the more humid months. But after about a year of long curls I'm getting ready for a big chop and will have to actively style my hair more," she explains. "The heat spray keeps my hair healthy and protected so I don't have to stress about how often I'm using heat on my hair." Plus, no need to skimp on product when it's this affordable.
Another beauty must for Becker is her go-to self tanner. "This self tanner helps me keep a natural glow all year. It goes on like a regular body lotion and is subtle enough that I never worry about it turning out orange." She also loves how buildable it is, so she can go for a subtle, sun-kissed glow or fake a two-week beach vacay.
Finally, Becker is also jumping on the white bootie train. "I'm evolving towards a 1960s mod style, and the white boots are the perfect accent piece," she says. "And since they're booties they won't be as warm as a full-leg boot, which is great for those fall days when the weather fluctuates." The chunky heel is also a major bonus for running around NYC all day long, she says.
Maison Margiela REPLICA By The Fireplace, $126, Sephora | Prada Slingback Platform Sandal, $630, Nordstrom | Bobbi Brown Lipstick in Brown, $29, Bobbi Brown
Newman's not into the year-long signature scent — instead, she spritzes on different fragrances as the seasons change. "For fall, I love something that smells warm and earthy. I fell in love with this scent in a discovery pack from Sephora and I can't wait to order the full size," says Newman. "This unisex fragrance is sophisticated and soft, and can be worn day and night."
She's also deliberating over a super chic, timeless Prada style. "I spotted these shoes at Nordstrom over the summer and have been dreaming about them every since," she says. She goes for designer investment pieces that she can wear year-round, and these are even perfect for colder months. "Once it starts cooling off, how cool would these patent-leather beauties look with fishnets or sparkly nylon socks?" she says.
Finally, a fall lippie is a must, but it has to be the right one — as a beauty editor, Newman knows what she's looking for. "A lipstick should be moisturizing, complimentary to your skin tone, and not too distracting," she says. "I hate feeling like I have crap on my lips, but I love the look of having a subtle color." This Bobbi Brown hue is the one she orders time and time again.
Storets Stella Striped Shirt With Lace Dress, $68, Storets | Fenty Beauty Killawatt Freestyle Highlighter in Ginger Binge/ Moscow Mule, $34, Sephora
Layers for fall are so much easier when they're already layered for you. "I'm definitely going to grab this cute layered look before it's gone," says Bennett, who's had her eye on Storets' pieces for a while. "I love a one-and-done look that actually looks like I took the time to put it together, and I can already tell this will look so cute with my new sock boots."
Bennett is also going back for seconds with her Fenty Beauty haul. "I've already snagged my Fenty Beauty foundation and I'm obsessed, but I'm definitely regretting not grabbing the Killawatt Freestyle Highlighter in Ginger Binge/Moscow Mule," she says. "Every time I see a YouTuber review it I get super jealous, and I'm convinced I cannot make it through the fall without it."
Lauren Haden (laurenehaden_) Associate Manager of Field Recognition, Rodan + Fields
TOM FORD Boys & Girls Lip Color in Grace, $36, Sephora | Marc New York Andrew Marc Billie Faux Leather Vest, $80, Nordstrom
A love of lipstick runs in the family, according to Haden. "I learned from my mom to never go a day without lipstick," she says. "It's the first thing she puts on when she wakes up! Now I feel naked without it." She loves Tom Ford's lippies in particular because of how smooth they are (no dry lips here). "I have a feeling Grace is going to be that yummy, goes-with-everything shade I gravitate toward this fall," she says.
She also can't get her hands on enough layering pieces for fall. "One thing about living in San Francisco is that you always need to dress in layers, no matter the season," she says. "While other parts of the country can cozy up in chunky sweaters, jeans and boots on the first official day of fall, we have to ride out our hottest part of the year and sip iced PSLs until the temps finally have cooled off."
That's why this vest is topping her list. "A girl in my office bought it during the Nordstrom sale and the photos online don't do it justice: It looks way more expensive in person and the rose gold metal detailing is ah-mazing."
Madewell x Penfield Lucan Pink Fleece Jacket, $160, Madewell | The Elinor Loafer in Leather, $158, Madewell | KORRES Wild Rose 24-Hour Moisturizing and Brightening Cream, $39, Sephora
A light and cozy jacket is one of Sierra Fantozzi's fall favorites. "I try to hold off breaking out the wool and down coats as long as possible, so a lighter fleece is perfect for cool fall mornings. Plus, pink," she says.
She also just ordered a new staple shoe to have on repeat this season. "Loafers are one of my favorite styles of shoe (I own a ridiculous number of pairs) — they can be professional, casual, or even dressed up — and the chestnut brown color is perfect for fall."
Fantozzi also gives her skin little extra TLC as cooler months roll around, and KORRES' powerhouse product gets the job done. "I have super dry skin naturally, so it only gets worse when the weather gets cold," she says. "I like to use a heavier moisturizer at night in the fall and winter, and this one I just ordered is great because not only is it super hydrating, but it also has vitamin C in it to help brighten your skin."
Eloise Jones (@eloisejones), Executive Assistant to the Fashion Director, Bergdorf Goodman
Off-White For Walking Leather Ankle Boot, $1,280, Bergdorf Goodman | D.S. & Durga Perfume in Coriander, $260, D.S. & Durga | Slip Pure Silk Pillowcase, $79, Sephora
Eloise Jones' first pick is a new industry favorite (even Bella Hadid is on board with these boots). "Off-White is one of my favorite new brands to come to Bergdorf Goodman," says Jones. "These black leather booties balance a level of wearability with an interesting ankle strap detail AND tell you what to do in them right on the side (helpful)."
She's also snagging something for sleeping (not just walking). "The way I smush my face into my pillow when I sleep is not so dainty, so I feel like the fabric should be," says Jones. "This pillowcase boasts benefits like preventing face creases and being less abrasive on hair (TBD on a.m. crankiness)." If you're looking for a way to make bedtime feel a little fancier, this pillowcase is Sleeping Beauty-worthy.
Finally, Jones is lusting after this luxe, earthy fragrance. "I smelled this perfume in a shop in Brooklyn and have not stopped thinking about it since. It smells spicy but not too warm and will be perfect for colder weather. Whether you are actually outdoorsy or just pretending, no one will ever know," she says. Playing the part is half of the fun, right?
J.Crew Velvet Pull-On Skirt, $90, J.Crew | Topshop Mix And Match Floral Spot Wrap Dress, $110, Topshop | H&M Leopard Print Short Coat, $80, H&M
Elam isn't shying away from fun textures and patterns this fall. "I love the versatility of this [velvet] mustard-colored skirt. It can be dressed down with denim or dressed up with leather and paired with everything from florals to stripes," she says.
She's also lusting after this asymmetrical Topshop statement dress. "Florals for fall? Kinda groundbreaking (it's been done of course, but whatevs). Again, I am a big fan of versatile pieces and this could take me from the office to drinks with friends or a gallery opening," she says.
To pair with all of the above, she's going for a new coat with a pattern she's got history with. "One of my first fashion purchases was a pair of leopard-print shoes I convinced my mom to buy for me, so this statement coat is a no-brainer. I like the juxtaposition of the wild print with the classic silhouette," she says. And since Elam is big on mixing patterns, she'll be throwing this over florals and maybe even polka dots.
Lindsay Kate Hanz (@thedenveryogi), Yogi + Assistant Manager, Lululemon
ORIBE Dry Texturizing Spray, $22, Amazon | Dr. Jart+ Ceramidin Cream, $48, Sephora | Free People Now Or Never Cashmere Sweater, $128, Free People
Considering how often she's sweating it out on a yoga mat, Hanz re-stocks Oribe's cult favorite texturizing spray to keep her hairstyles looking like new. "I love using this spray to reduce how often I'm washing my hair and to give it some lift and texture," she says. "I tend to use it on day-old waves to add body and that undone, effortless look (with, admittedly, very little effort!)."
She also treats her skin to this Dr. Jart+ face cream every fall and winter as the weather changes. "It reduces dryness and redness — this has been game-changing for me since moving to this dry, Colorado climate," she says.
And when she's not practicing her impressive immersion poses this year, she's going to cozy up in a soft, colorful sweater. "The moment fall rolls around, the first thing I'm grabbing for is a soft, cozy, oversized sweater," says Hanz. "They are my most-loved items of clothing because they can be layered, dressed up or down, and strike that perfect balance between cute and comfy." (And, hey, this sweater in particular will pair perfectly with her extensive collection of Lulu leggings.)
Shannon Nelson (@shanel725), Aspiring Fashion Designer and Freelance Artist
Steve Madden Carrie Slouchy Boot, $170, Nordstrom | SheIn Crisscross Back Frill Dip Hem Top, $30, SheIn | Ray-Ban Hexagonal Flat Lenses, $153, Ray-Ban
First up in Shannon Nelson's cart is a pair of fabulous red suede boots. "It's funny, because I [had] banished this bright candy red from my closet, hating how the color looks against my fair & freckled skin," she says. But now, she's on board with adding this pop of color to a pair of distressed jeans with a black or white blouse. To her, the black, white, and red combo would channel a Gwen Stefani vibe, she says.
She's also tossing out that "no white after Labor Day" rule and stocking up on some trendy, inexpensive white blouses. "[SheIn] is my guilty pleasure. You never know if the item will really look like the image, but to me that's what makes it fun and it's easy to return. The prices are too great! And for this trendy, fast-fashion way of life we have going on, I can't help but admit it satisfies those needs," she says.
Last up, Nelson can never have too many pairs of sunnies — they're her favorite accessory. "I am crushing hard on these hexagonal Ray Bans," she says. I love how they are modestly shaped but bring a fresh look."
Anoria (@anorias), Client Service Account Manager
Zara Checked Dress Blazer, $169, Zara | Pour La Victoire Mari Sock Bootie, $350, Nordstrom | Laura Lombardi Curve Earrings, $98, Laura Lombardi
A checked blazer dress is going to be one of Anoria's musts this fall. "This blazer dress is so versatile ... it's work appropriate but can also transition easily to night," she says. "I'd wear it simply on its own or with a turtleneck and some high-heeled booties."
She's also finally jumping on the white bootie train. "I've never been a fan of white boots until this year," she says. "I'm starting to like the stark contrast it instantly makes against an outfit and how it has a rock 'n' roll vibe that I'm always somehow channeling in the fall and winter."
A simple pair of gold hoops rounds out her fall picks. "These have been in my cart for a while," says Anoria. "I had a similar pair I found at H&M that I lost, but these are the original ... I'd wear them with a low bun and a red lip all year round."
Kitri Ninette Tuxedo Jumpsuit, $165, Kitri | The Editor's Market Hesther Crop Denim Jacket, $39, The Editor's Market | The Face Shop The Therapy Anti Aging Formula Moisture Cream, $30, W2Beauty
Moye is all about simple one-pieces you can dress up and down. "This one in particular would serve me well, as I'm in the office all day and have events at night," she says. "Flats during the day and simple two strap black heels for evening is the way to go."
She's also decided that sometimes, there's no such thing as "too much of a good thing" — at least in the case of jean jackets. "Do I need a fourth denim jacket? Probably not, but this one is cropped! I've already mentally paired this one with my high waist black ankle skinny jeans and leather buckle flats," she says.
As for skin care, she's stocking up on one of her favorite K-beauty lines. "W2Beauty has been my treasure chest! My skin can get quite dry once the weather cools off so finding a good moisturizer is high on my list," she says. "I've tried a bunch of different products form The Face Shop before so I've got high hopes for this one."
Diptyque Eau Duelle Fragrance, $90, Diptyque | Nike Air Force 1 Mid Shoes, $160, Nike | The Lip Bar Lipstick in Baby Bellini, $12, The Lip Bar
"This fragrance is everything," Phoenix says of Diptyque's Eau Duelle scent. "Autumn reminds me of warm vanilla, spice, and cozy nights wrapped up in a sweater, and Eau Duelle packages that feeling in a bottle perfectly. I lost my half-full bottle of it sometime during the summer, so it's a great time to replenish," she says.
She's also adding to her shoe collection with a classic pair of Nike kicks. "The first time I saw these babies my heart literally skipped a beat," she says. "This latest edition [of Air Force 1s] blends style with utility for a boot/sneaker hybrid. Tough girl chic all the way."
Finally, a new lipstick is on her wish list. "Talk about a great nude for not only the season but also women with brown skin," she says. "This lip is incredibly moisturizing, filled with ingredients that nourish your pout, and its vegan. Win-win!"
Christina Elmen (@chrisssyymariee), Brand Consultant
Dreamers By Debut Rib Knit Open Cardigan, $55, Nordstrom | Kayla Kayyy Glam Werk Boo Mink Lashes, $20, Kayla Kayyy Glam | Paul Mitchell Rare Oil Intensive Hair Masque, $17, Paul Mitchell
"I love comfy oversized sweaters during the fall and winter months," says Elmen. Her office has a casual dress code, so this one in particular will be in heavy rotation during the week. "My favorite look during the fall and winter months is black pants or jeans, my over-the-knee black suede boots, a solid tee or tank, and an oversized sweater to pull it all together," she says.
She's also newly devoted to her favorite falsies. "I never wore lashes until recently when I discovered how they made my eyes pop," she says. They're not just reserved for dramatic smoky eye vibes, though — she'll even wear them with minimal makeup for a pretty everyday look. She can wear this mink pair 20 (or more!) times, and she'll be re-stocking the same ones once their days are numbered.
A Paul Mitchell hair mask is also a lifesaver — she happily buys it again and again. "Coloring and styling my hair for many years, I cannot remember when it was 100 percent natural. Until I found this masque, I struggled with dry and breaking hair," she says. Now, she uses it every week and says her hair's never been healthier, longer, or stronger.
Lisa Perry Snazzy Moto Jacket, $895, Barneys | Balmain Metallic Logo Cotton Sweatshirt, $485, Barneys | L'Oreal x Balmain Lipsticks, $14, Barneys
The jacket in Stewart's shopping cart isn't your average layering piece. "I always look for a staple black jacket during the fall, but this one has that extra je ne sais quoi that I look for when shopping," she says.
And much like the jacket, the Balmain sweatshirt she's scooping up is also anything but basic. It's lightweight enough for fall, but still cozy, she says. "Plus, who doesn't like a sweatshirt complemented with metallic gold lettering?"
Finally, she's after any and all of the hotly anticipated L'Oreal x Balmain lipstick shades, which have finally arrived. "The hues are wonderful for fall and last from day to night," she says. "Also, the couture matte shades were designed under the creative direction of Olivier Rousting, who I'm a huge fan of."