21 Unsung Heroes Of The Women's March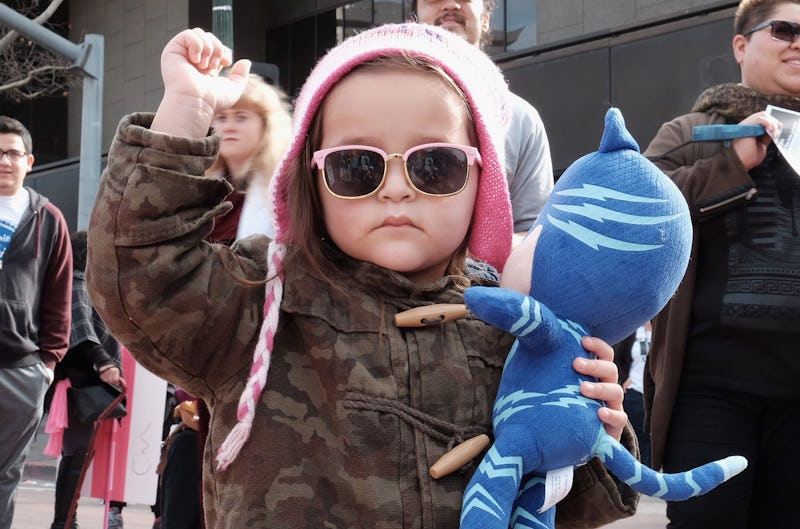 Sarah Morris/Getty Images News/Getty Images
The weekend of Jan. 20 has been tumultuous, to say the least. On Friday, Donald Trump was sworn in as President of the United States during a sparsely-attended inauguration in Washington, D.C. On Saturday, enormous crowds of women worldwide gathered to demonstrate their support for gender equality. It's enough to give anyone emotional whiplash, but let these unsung heroes of the Women's March on Washington remind you that there's humor and love to be found in every situation. Even the particular situation in which Donald J. Trump becomes POTUS.
Hundreds of thousands of women attended the main Women's March in Washington D.C., causing many to draw comparisons between the size of the crowd at Trump's inauguration and the next day's protest (by the way, the Women's March on Washington won by... let's just say a lot). However, more than 600 sister marches were organized in other cities and countries, bringing the total estimated number of demonstrators to more than one million overall. In fact, a women's march took place on every continent — but more on that later.
Gender equality may face an uncertain future over the next four years, but it's clear that women's rights won't be restricted without a fight... and probably with a fair number of puns. Without further ado, here are 21 unsung heroes of comedy from Saturday's marches.