21 Valentine's Day Poems Guaranteed To Give You Butterflies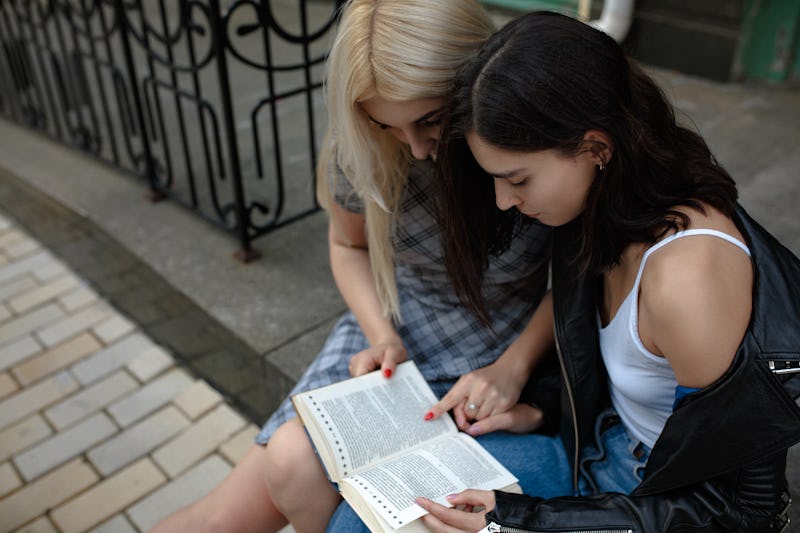 Lipik Media/Shutterstock
How do I love thee, Bustle reader? As much as I love watching a sunset; taking a long walk on the beach; petting a dog? As much as I love when Starbucks accidentally puts whipped cream on my Frappuccino, as though they knew I secretly really did want it? How about as much as I love reading a love poem on Valentine's Day? (I mean, Valentine's Day is pretty much the national holiday of reading love poems, if there were such a day.)
But OK, so here's the thing about love poems: they can get kind of a bad rap — considered sappy or cheesy, a little dry, or worse, unintelligible. Some are downright pornographic (and depending on the number of fruit metaphors involved, sometimes I'm actually alright with that.) But yeah, I get where the love poem skeptics are coming from. Read enough sonnets in high school, and you might have a poor opinion of the humble love poem too. But, believe it or not, there are tons of love poems worthy of the love they express—and those are the poems you're going to want to read this Valentines Day.
Are you feeling the love yet?
Here are 21 love poems (and, okay, a couple anti-love poems — because I love you, Dorothy Parker) to read this Valentine's Day.