23 Comfortable Shoes With 5-Star Amazon Ratings That Are Chic As Hell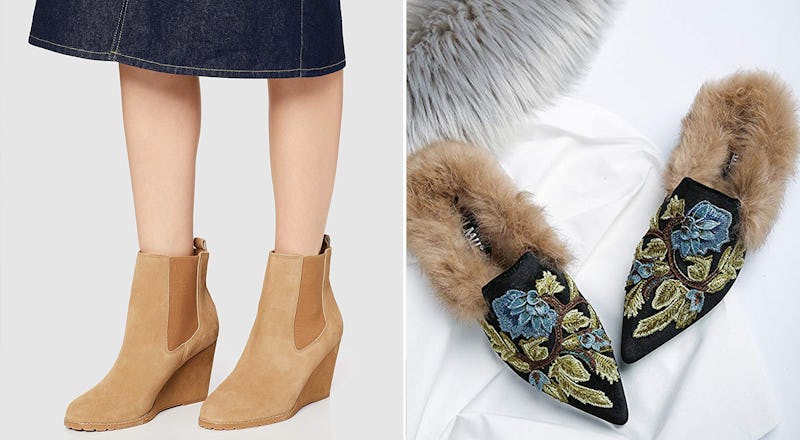 Amazon
Comfortable shoes are a devil's bargain, with style being the usual trade-off — but there is a better way (and it usually comes with free shipping!). If you've never gone down the rabbit hole of shoe shopping on Amazon, you're in for a treat. This roundup is dedicated to comfortable shoes with five-star ratings on Amazon that actually live up to the hype. The best part is that while they feel incredibly comfortable, they still manage to look like you're leading with style.
Whether you're looking for a cute kitten heel to wear to work or a versatile ankle boot to take you from day to night, there are options on this list that will get you some serious mileage. Plus, if you're hesitant to wear heels for an all-day endeavor, don't worry: there are plenty of practical flats here that look so on-trend, you'll be surprised at how much you want to wear them (read: everyday).
Ahead, you'll find the absolute best shoes on Amazon, each one of them rated with top marks for comfort and designed with style in mind. Try a pair — or several. And get this, almost all of the footwear options on this list cost less than $100.