25 Ultra-Romantic Quotes From Classic Novels To Read At Your Wedding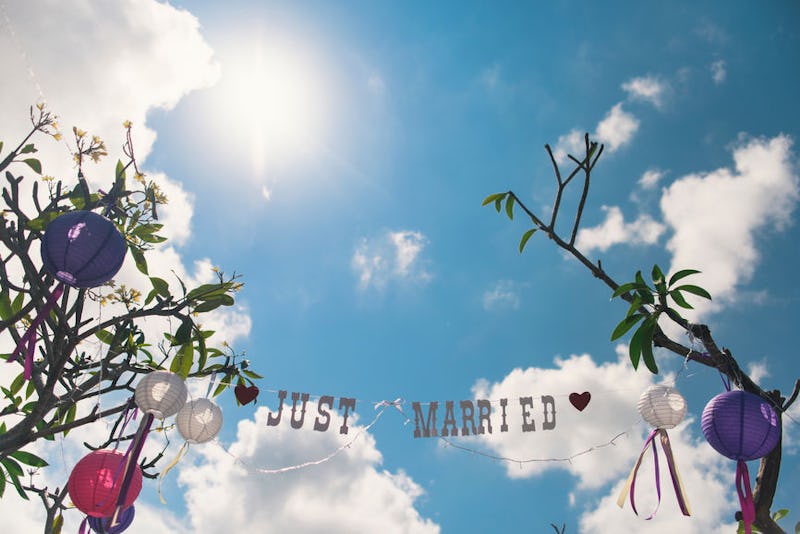 Alexander Grabchilev/Stocksy.com
Planning a wedding is tough stuff, and finding the perfect vows, music, and readings, in addition to your venue, food, and flowers, can be a nightmare. I'm here to offer a little bit of sweet relief for book nerds with these 25 wedding readings from classic novels. Whether you love Charles Dickens or just can't get enough of Zora Neale Hurston, I've got you covered here.
There are few events more closely tied to age-old traditions than wedding ceremonies. Making your celebration into something unique, while still honoring the customs of your culture or faith, is a daunting task. If you want to go the traditional route with only a peppering of quirky fun, incorporating a bookish wedding reading into your ceremony is a great way to bring your personality and tastes to the altar, without overwhelming your great-grandma.
If none of the 25 wedding readings from classic novels I've picked out for you below strikes your fancy, take the time to pick up your favorite books and give them a re-read. Not only will they help to calm your stress during the wedding-planning process, but they also might just contain the ~perfect~ quotes to make your ceremony pop like a champagne cork.