What 3 Women CEOs Want You To Know About Starting Your Own Company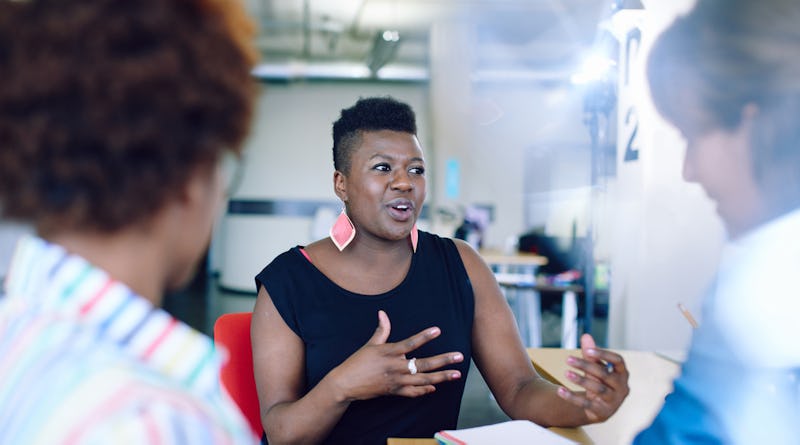 ESB Basic/Shutterstock
Whether you're working to expand your side hustle into a full-time operation or just have an idea you know could be huge, taking the first steps toward turning your dream into an up-and-running business can be daunting — especially if you've never done it before. These days, it seems like everyone on the internet has advice for starting a business, but sometimes it's best to begin by taking a step back, evaluating your needs, and looking at the bigger picture.
"You have to be ready to actually take yourself on this journey, and I think in order to be able to do that you have to be really convinced you're solving a real problem that has a lot of merit," Tzvia Bader, co-founder and CEO of TrialJectory, tells Bustle.
Bader would know; TrialJectory, a company she created in 2017 to connect cancer patients to clinical trials, won $10,000 from investors in November after she presented her business to judges at WE Pitch, a pitch event hosted by WE Talks for women-led start-ups. "Just having conviction in what you're doing will help you get through a lot of the hardships," Bader tells Bustle.
If you're looking to start your own business, sometimes it can be helpful just to hear from people like Bader who have been exactly in your shoes — what challenges they faced, what experiences surprised them most, and what, if anything, they would do differently. Bustle spoke to the three finalists of WE Pitch about what inspired them to build their own business — and what advice they wish they had heard when they were first starting out.