4 Meditations To Practice During Lion's Gate Portal To Help You Manifest Your Dreams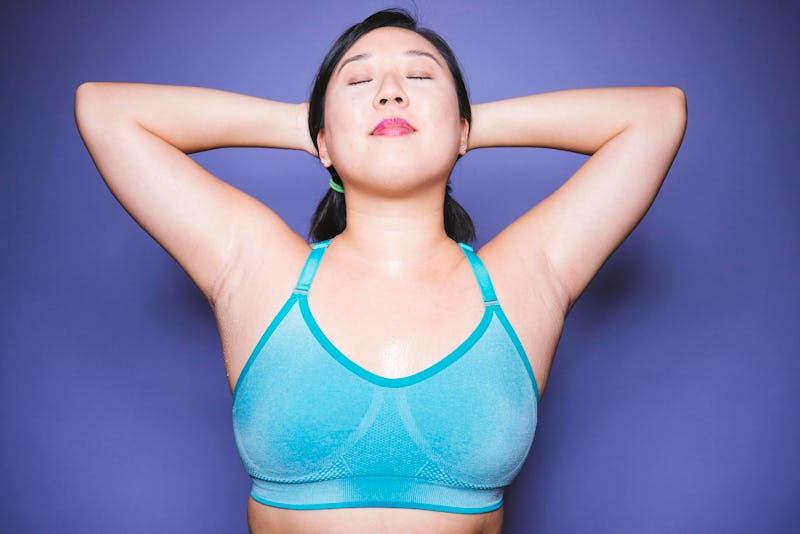 BDG Media, Inc.
If you've been feeling particularly buzzy lately and searching for an astrological explanation, then get acquainted with the mystical phenomenon known as the lion's gate portal. It's a celestial occurrence that falls between Jul. 26 and Aug. 12 — smack in the middle of Leo season, hence "lion's gate" — but the so-called "peak" of this portal opening falls on Aug. 8. (The date 8/8 has some significant numerological implications, as well.) So if you're looking to make the most of the high vibrational energy on this day, consider one of these lion's gate portal 2019 mediations to access all the power you're manifesting right now.
In astrology, the lion's gate portal is mostly about the earth's alignment with the star Sirius, which is part of the Cancer constellation and also the second brightest star in our sky after the sun. Sirius is considered the "spiritual sun" in astrology, ruling our spiritual selves. "It emits an energy that is hugely activating for us and, on Aug. 8, it aligns with Orion's belt," astrologer and tarot reader Caitlin McGarry tells Bustle.
According to Forever Conscious, the ancients believed Sirius "was the gateway to heaven and the home of higher vibrational beings." When it rose prominently in the night sky, we humble earthlings could tap into that vibrational boost. Practically speaking, this means you could be experiencing anything from a heightened sense of intuition to a particularly wise or insightful day to an especially open heart or mind. So if you're looking for ways to harness those energies, check out these forms of mediation.